Jon Olsson with Rebellion R2K - Snow Drift [video]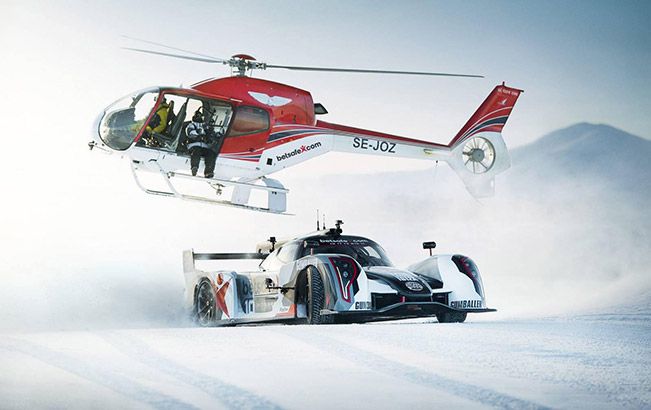 Betsafe has published a nice video on Youtube featuring Jon Olsson and his Rebellion R2K race car drifting in Storlien, Sweden. The spectacular footage was taken with the help of a helicopter and a number of HD cameras.
"This crazy idea turned out to be one of the most exciting mornings that I have ever had. Pushing full gas while sliding sideways on the top of an empty mountain while the sun is just dipping over the horizon is just hard to beat!", commented Mr. Olsson.
He is preparing for the upcoming Gumball 3000 rally in June 2014 and obviously the training includes a lot of fun.
The Rebellion R2k is based on the Ultima GTR. There is no much information about the street-legal race car, but it has a curb weight of around 1,000 kg and a 600HP (441 kW) engine powering the rear wheels through a sequential gearbox. The car is made almost entirely from carbon fiber. It comes with a Le Mans style body kit and rides on Ohlins ultra-performance coilover suspension. Last, but not least are the ADV1 alloy wheels fitted with performance tires.
No data about 0-100 km/h and a top speed, but with that power and weight, it will be around 3.0 seconds or less and a top speed of over 322 km/h (200 mph).
Source: Betsafe