Kahn Adds To The Range Rover 600LE Luxury Edition New Equipment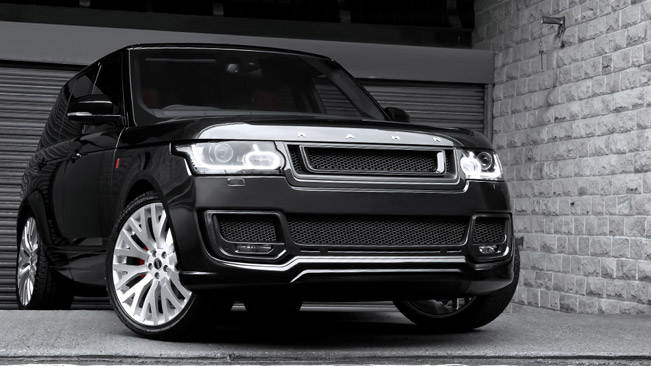 Two weeks ago A. Kahn Design introduced at the Autosport International Show its project called Kahn Range Rover 600LE Luxury Edition. The modifications done on it include styling upgrades such as added aerodynamics package and impressive interior.
The exterior features dynamic front bumper, aggressive grille with 3D mesh, rear bumper with exhaust diffuser, rear boot lid spoiler and Kahn 'Crosshair' tail pipes in matt black finish. On the other hand the interior was made with complete hand-crafted leather upholstery in red, body hugging seats and new instrument cluster.
Now the designers are offering a new stylish collection of RS wheels for the Kahn Range Rover 600LE Luxury Edition. They were designed with the aim to create the optimum visual impression. The wheels are being offered in the size of 23 inches and are available in either brushed aluminium or a satin black finish.
What is specific about them is that they have a complex multi-spoke design that was created to suit the rugged lines of the SUV. Still, the grip, body control and handling of the 600LE Luxury edition remain uncompromised.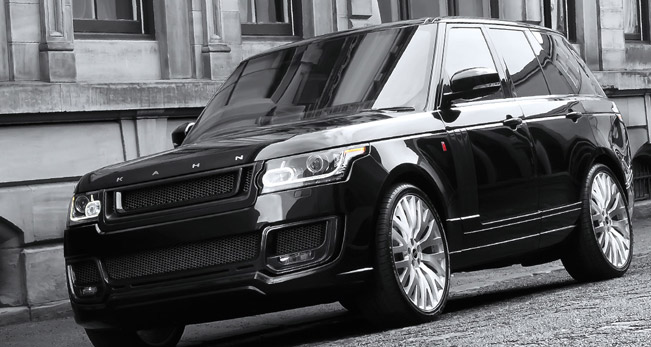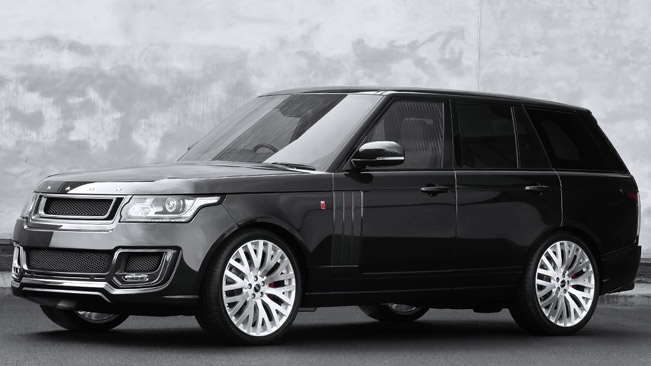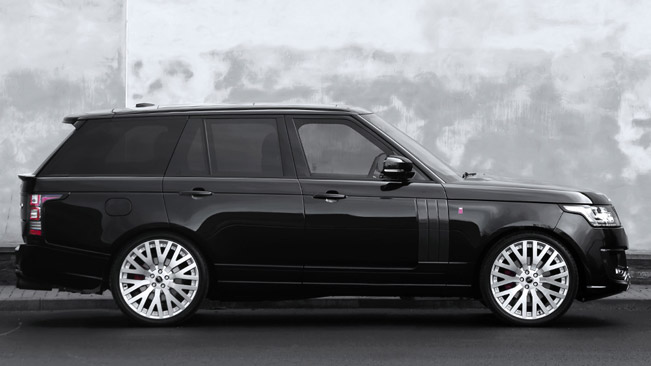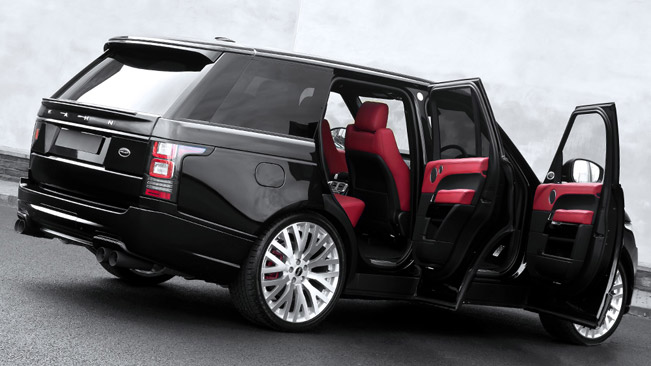 Source: A. Kahn Design