2012 Kahn BMW X5 5S 3.OD offers luxury interior and sportier ride
2012 Kahn BMW X5 5S 3.OD is the latest transformation this time of BMW, made by the exceptional tuners from A. Kahn Design. This is a true design challenge and certainly – very well completed.
In particular, it includes a interior and exterior enhancement, featuring large number of new parts, such as , Kahn Enamel wing shields, new front and rear bumpers, wider wheel arches, a Kahn Enamel tailgate logo and brake calipers finished in Liquid Red.
The tuned BMW runs on 22 inch Kahn RSL Alloy wheels in Silver Palladium finish. Combined with the lowered suspension, the SUV is able to provide even sportier ride as well as to look more aggressively and powerfully.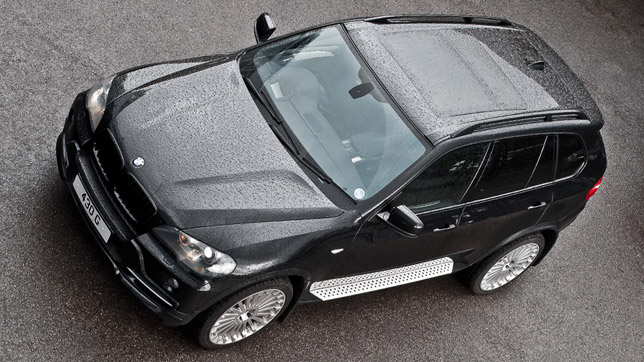 This BMW also has the special feature of a tinted glass. Moreover, its interior speaks of luxury and exclusiveness. It was completed with a very special interior package, which comprises of quilted perforated leather interior seats and a Kahn glove box complete with carbon effect inserts.
Additionally this outstanding interior is further complemented by a steering wheel and dials. This multifunctional steering wheel is wrapped with Black Alcantara. Furthermore, in the cabin can be also seen floor mats with toughened rubber, and Kahn Silver rev counter and a Kahn speedo in red.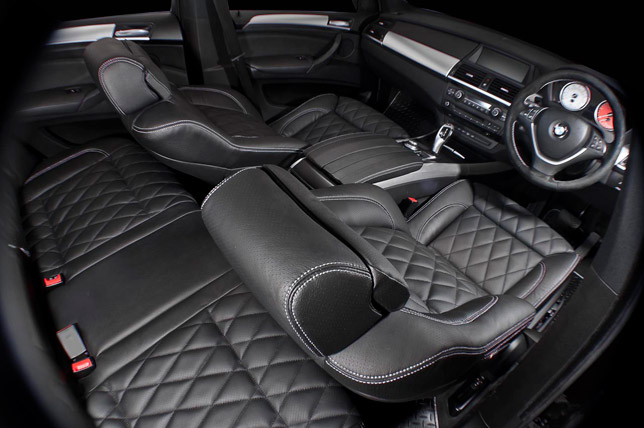 2012 Kahn BMW X5 5S 3.OD Tuning Specifications:
• Brake Calipers Finished in Liquid Red
• Exterior - Kahn Enamel Tailgate Logo
• Exterior - Kahn Enamel Wing Shields
• Front And Rear Bumpers and Wide Wheel Arches
• Privacy Tinted Glass
• Sports Lowered Suspension
• 22" Kahn RSL Alloy wheels in Silver Palladium Finish
• Black Alcantara Steering Wheel
• Sport Style Multi Function Steering Wheel
• Floor Mats (Toughened Rubber)
• Kahn Silver Rev Counter
• Kahn Speedo in Red
• Quilted perforated leather interior seats (with carbon effect inserts)
• Kahn glove box (with carbon effect inserts)
• Steering wheel and dials
Source: Kahn Design