Kahn Design showcases Big Foot project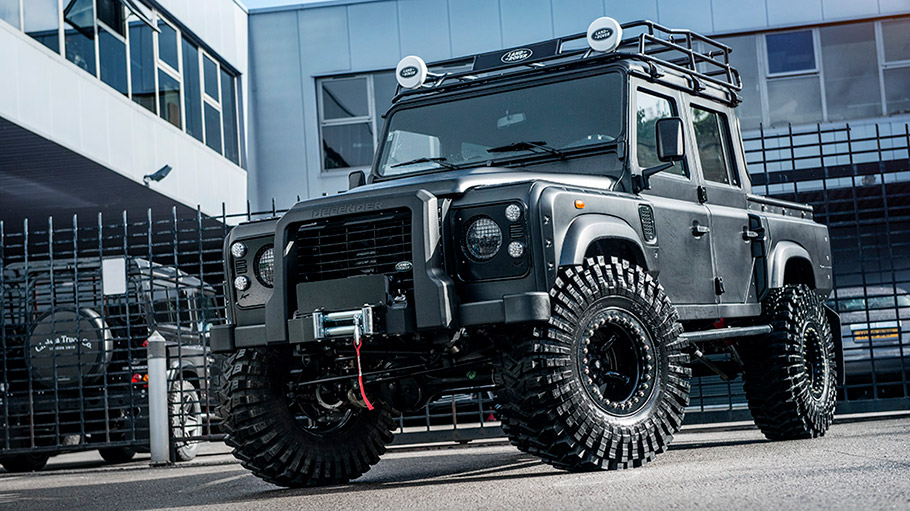 Land Rover Defender remains the favorite vehicle for tuning in Kahn Design Studio. Some calling it "people's car", this is one of the most versatile and endurable machines ever built. However, Chelsea Truck Company has decided to see how much it is capable of refining and upgrading. And the team has reached new peaks, believe us.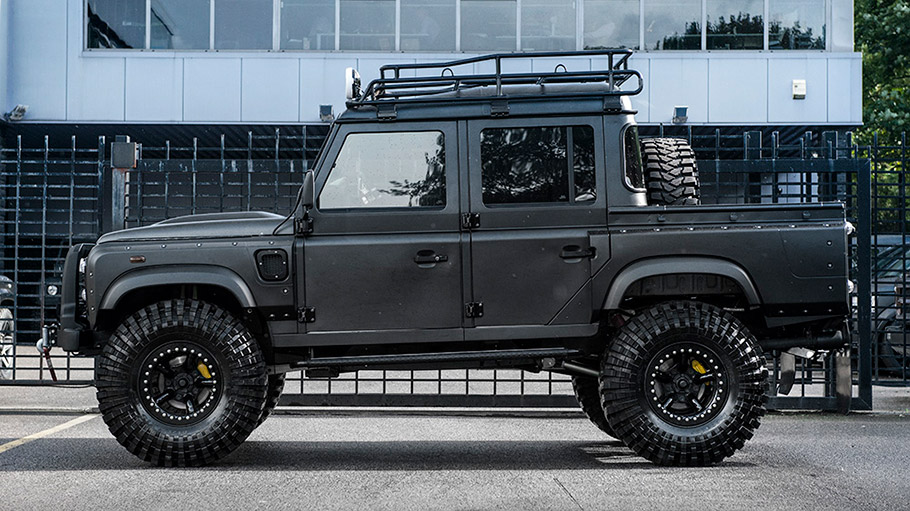 The Defender has undergone through comprehensive transformation and features elegant and yet muscular additions, front wings, integrated vents and wide rear wings There are also new headlamp surrounds, A-frame with winch surround and twin crosshair exhaust system with exhaust shields. However, the most obvious and stunning feature remains the tire set. These are enormous, to say the least. This is a set of 5x10x16 5-Spoke Tubler Steel Wheels in satin black, wrapped with 5x37-inch Maxxis Trepador Extreme Off Road Tires. Super cool!
SEE ALSO: Hyundai i10 is the Most Highly Rated Car of the Year. Details here.
In terms of interior, the team decided to continue the off-road concept and install sporty racing seats, covered in Russian Blue leather with Harris Tweed Inserts and add details to the central console, roof lining and rear door cards in order to match the color scheme. Also, the steering wheel is covered in black leather and is part of the attractive interior inserts along with the new floor mats and vented foot pedals.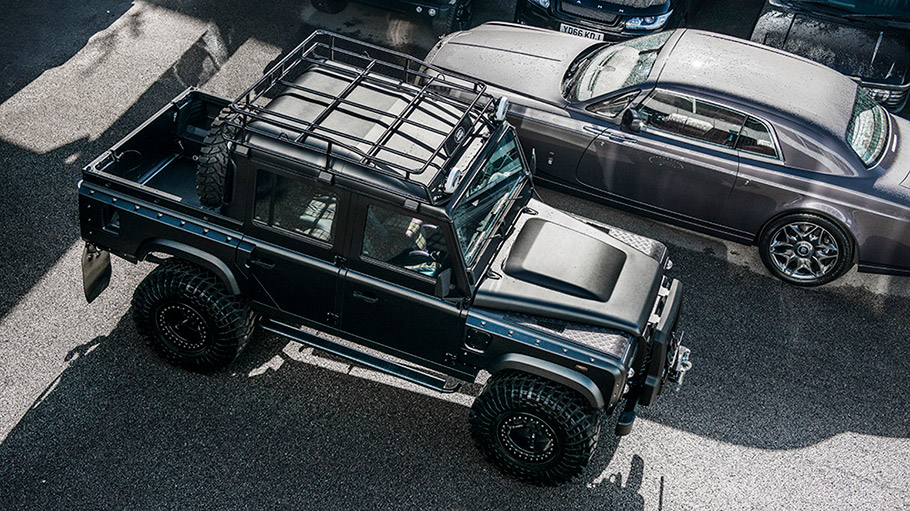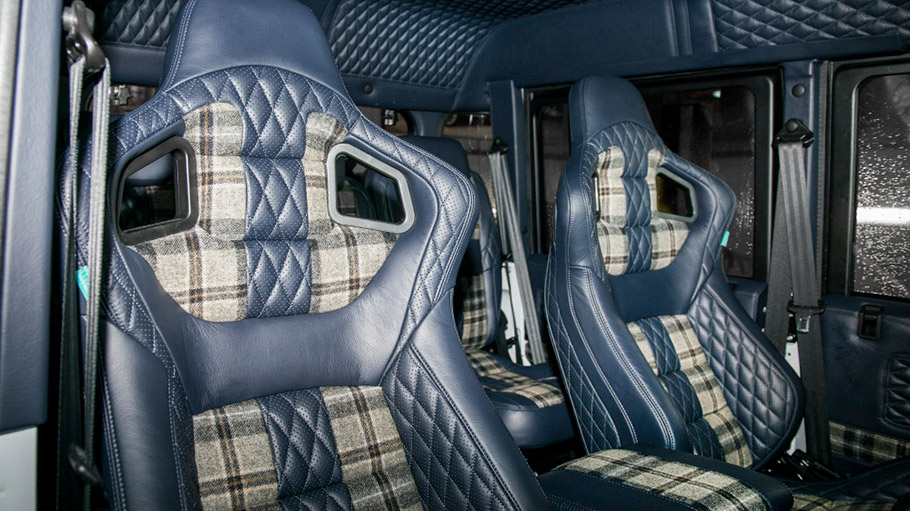 Source: Kahn Design