A new six wheeler by Kahn? Yes, please!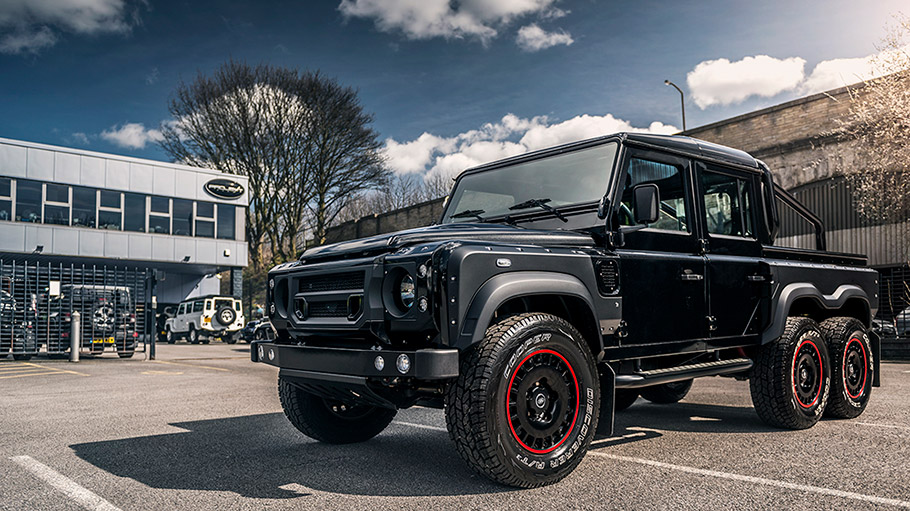 Kahn design presents the Flying Huntsman 6x6 Defender Double Cab Pick Up – a large five-seater, designed for off-road challenges. It is based on the classic Defender model and features stunning design and drivetrain upgrades. In fact, it is one of the few Defender prototypes that is fitted with additional axle. Sweet!
The mighty machine comes with heavy-duty chassis, revised suspension system and braking system. And of course, it produces massive amounts of power output in order to be able to give spark to the two additional wheels. The engine is a 430hp GM V8 unit and is paired to a GM six-speed automatic gearbox. Furthermore, the massive power is optimized by stainless steel exhaust system.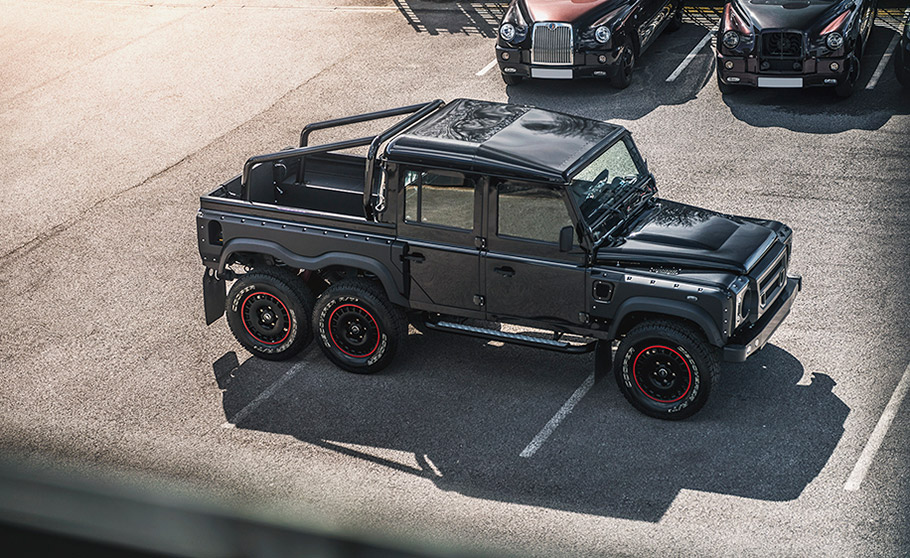 In terms of exterior styling, the mighty Defender is fitted with widened front and rear wings, new vents and bolt apertures, along with X-Lander front grille. There are also front sump guard and front bumper replacements with Shadow Chrome headlights. With other words, the machine looks beautiful and super aggressive. Which is nice.
SEE ALSO: Lexus presents the LS F Sport model
On the other hand, the interior is re-upholstered and features new roof headlining, new steering wheel design, passenger dashboard top and grab handle, door handles, central glove box and vented foot pedals. It looks comfortable and utilized for pleasurable and rewarding driving experience. Sweet.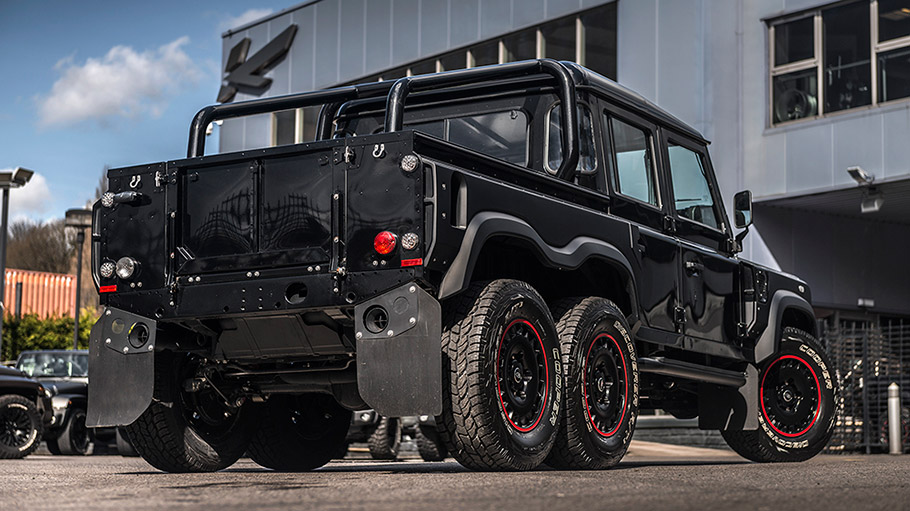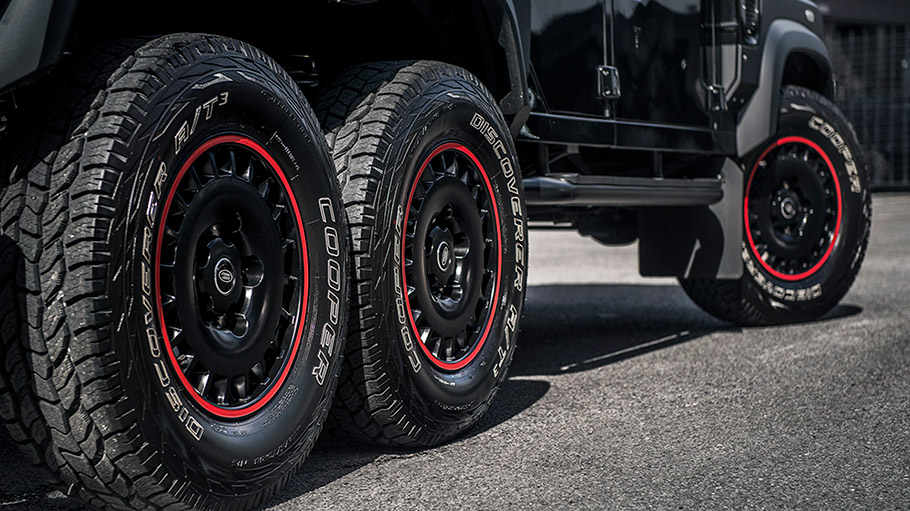 So, do you like the new six-wheeler by Kahn design? We surely loved it!
Source: Kahn Design