2012 Kahn Jeep Wrangler Chelsea Jeep 300
2012 Kahn Jeep Wrangler Chelsea Jeep 300 is the latest beautiful creation of Afzal Kahn. It is sportier, more aggressive and with exquisitely beautiful interior. The Jeep has comprehensive white contour, split level targa roof and lowered suspension.
Here the professional touch of the tuner includes a front grille industrial mesh, brake calipers finished in copper, mud flaps, side wing blades in carbon, xenon crosshair headlamps, door entry sill plates in stainless steel, Kahn enamel wing shields, fuel filler cap (smoked black), privacy glass, heated seats, floor mats, split level targa roof, aluminum machined foot pedals, Kahn enamel tailgate logo and to finish it all off, the compulsory branded rear wheel cover.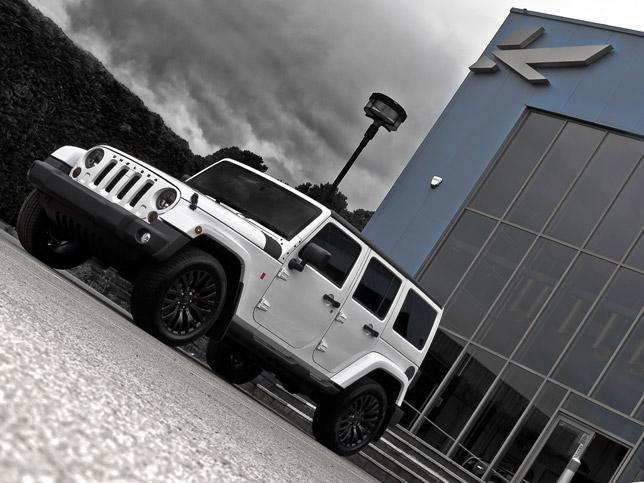 The new Jeep front grill is in fact manufactured with the help of the latest impact resistant technology. It gives the vehicle more luxurious outlook and powerful presence. In short, the Kahn Jeep front grille conveys linearity and purity.
Furthermore, the grill has additional purpose, other than just to be a beautiful design element. Openings within the grille and lower valance combat unwanted road debris by ensuring optimum airflow to the radiator, intercooler and front brakes.
If you take a look at the interior there you can find only luxurious "bespoke touch". The seats are wrapped in red leather which contrasts perfectly with the white exterior.
At last, the model runs on special Kahn wheels, which go along perfectly with the vehicle and even further enhance its essence. They were created using state-of-the art manufacturing and materials technology, and are in 9 x 20 size, in smoked black color.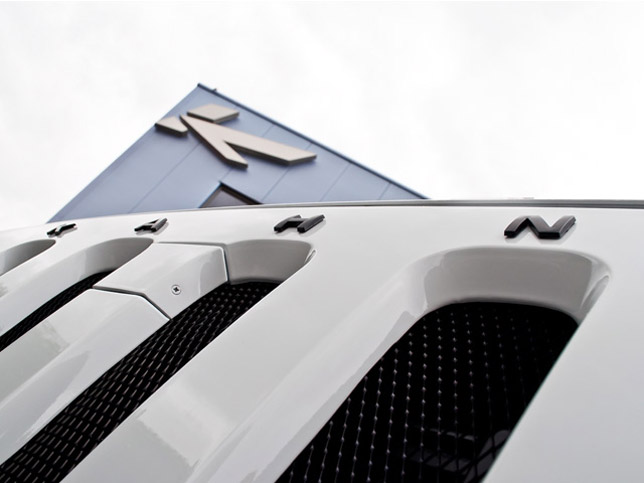 Source: A. Kahn Design