2012 Kahn Jeep Wrangler now enhanced with sport seats
2012 Kahn Jeep Wrangler is an exceptional tuning, made by Kahn Design tuning company, as we all remember. Now this project is going to be further expanded by the British tuners.
In order to stay true to the philosophy it incorporates, the tuning company decided to give the Wrangler not only external and mechanical perfection, but also took responsibility for the interior of the vehicle.
As a consequence of this aim, an innovative set of Kahn sport seats for the Wrangler Jeep was born.
In details, they are available not only one variant, but in wide range of fabrics, trims and colors. Undoubtedly, these seats can make the perfect solution for people who are looking for style and comfort.
Given this wide range of outstanding designs and excessive build quality, now anyone who has a Wrangler, will have the opportunity to be unique. In particular, the seats are completed with great flexibility with built in reclining mechanisms. They can also be utilized with original seat belts.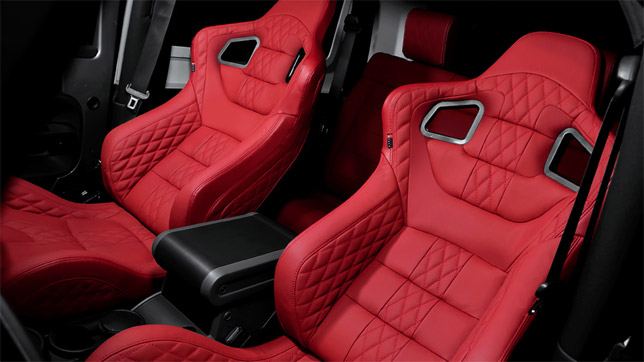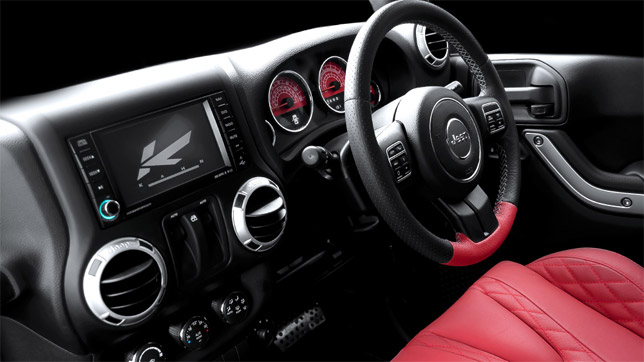 Source: Kahn Design