Kahn Land Rover Defender 2.2 TDCI XS 10 Chelsea Wide Track Edition
Kahn Land Rover Defender 2.2 TDCI XS 10 Chelsea Wide Track Edition has a very to long name but it is definitely a nice project. The engineering and the design of every element has been done with intent. In other words, this vehicle is blend of refinement, and its all-terrain capability makes it distinctive and unique. The exterior color here has been decided in the unusual Nara Bronze, which in my opinion looks very good. The paint scheme is complimented by wide range of additions.
At the front, we can see that the tuners at A. Kahn Design have included a new front bumper with bumper lighting, front bumper sump guard, front wide wheel arches in matt black, and LED diamond bright headlights as well as bonnet vents with mesh. At the back we can see a rear wheel wide wheel arch and wings in matt black, exhaust shields and Kahn crosshair exhaust system.
Other added design elements that make this Land Rover truly one-of-a-kind are the privacy glass, painted brake calipers, hardwearing mud flaps, and of course the Kahn 9 x 20" Mondial wheels in volcanic black as well as the Chelsea truck company spare wheel cover.
Going inside, the car's exquisite interior features front sports GTB, middle bench and rear folding seats in quilted and perforated leather with Harris Tweed detailing. The other enhancements are a centre glove box, rev counter facia in red, centre dashboard surround, Kahn single spoke leather steering wheel, rev counter facia, dashboard and instrument binnacle, hard wearing front and rear cabin floor mats, Kahn fire extinguisher, Churchill time clock facia insert and vented foot pedals in machined aluminium.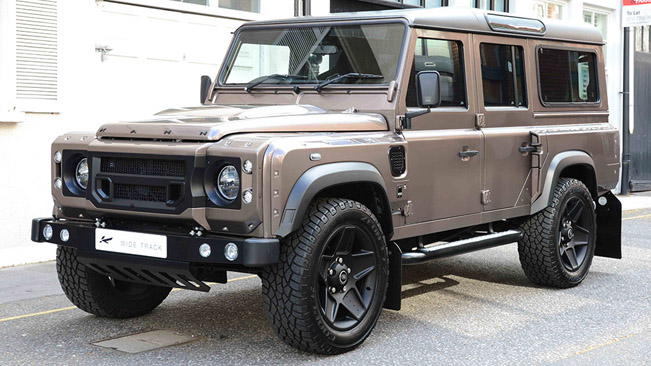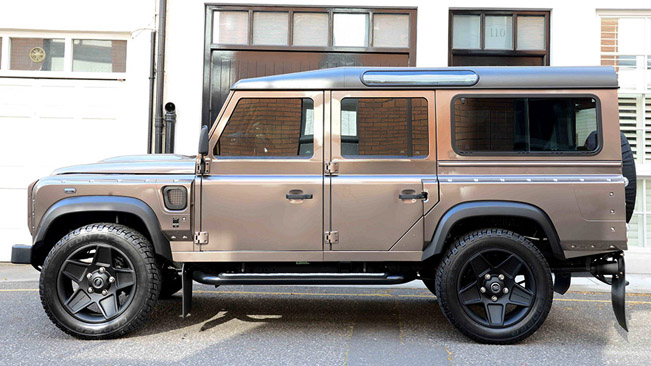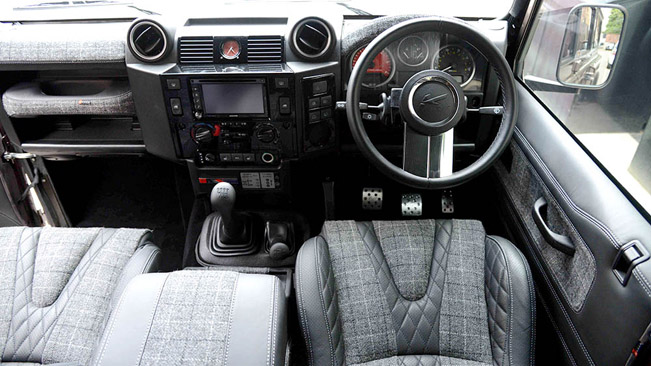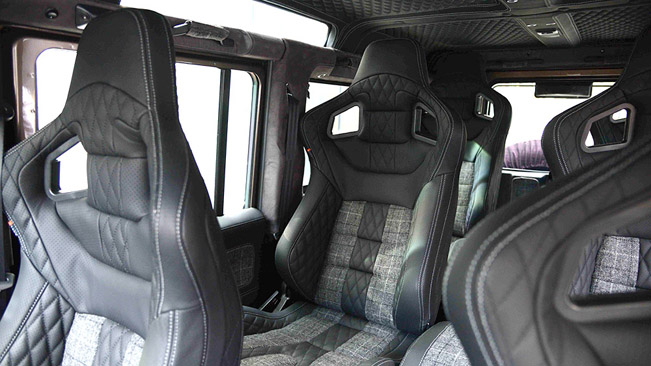 Source: A. Kahn Design