Kelleners Sport BMW 5 Series M
Kelleners Sport has released an extremely comprehensive program for the renowned, athletic BMW 5 Series with M sports package, highlighting aerodynamic enhancements, boosted performance, optimized suspension and stylish improvements inside the ride's cabin.
For the power compartment, the Kelleners Sport engineers have developed kits for both, petrol and diesel models, estimating 218 horsepower (160 kW) and 450 Nm peak torque on the BMW 520d M, and 367 horsepower (270 kW) and 480 Newton meters on the BMW 535i M ride.
On styling level, the refined M-badged BMW 5 Series utilizes MS three-part front grille with electro-polished stainless steel mesh, front spoiler lip, side mouldings, as well as rear spoiler and MS rear apron with integrated diffuser. In addition to that, a set of Kelleners Sport alloy wheels is also added in the program, showcasing dimensions of 9x20-inch at the front and 10x20-inch at the rear, and high quality tires in the sizes 255/35 and 285/30.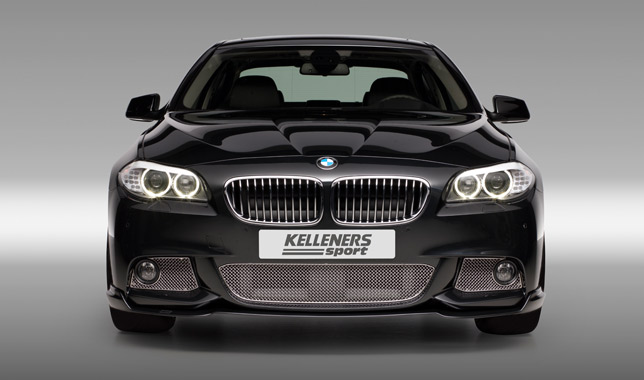 To handle the new output levels and to offer its passengers even more sporty feel, Kelleners Sport has further mounted the ride with sport springs set with 30 30 millimeters lowering.
Waiting for its official debut at the upcoming Geneva Motor Show, the Kelleners Sport BMW 5 Series M's interior is beautified by high quality interior trim made of midnight black leather with white stitching, pedals and footrests made of polished aluminum, as well as a set of real velour black floor mats carrying the tuner's logo at the front.