Kia cee'd Lineup Receives Some New Engines

Kia's Cee'd lineup has become the first range to be geared with bran's latest and greatest engines that have an overall better efficiency with 25% and reduced CO2 emissions. There are a total of three turbocharged units: two petrol and one diesel powerplant. This is an upgrade that comes and with some nice visual changes. For example, the five-door cee'd, the two-door pro_cee'd and the cee'd Sportswagon will now come with restyled body styles.
The 1.0-litre ecoTurbo petrol engines
The latest three-cylinder direct-injection T-GDi units were announced at the Geneva Motor Show earlier this year. The engines are especially designed to reduce the fuel consumption and CO2 emissions. These sweeties provide between 98 and 118 hp, depending on the version. And both units develop a total of 172 Nm of torque over a range from 1, 500 to 4,000 rpm which ensures increased and better driving flexibility. The end result is an acceleration from 0 to 100 km/h (0-60 mph) in less than 12.5 seconds and a top speed of 114 mph (205 km/h).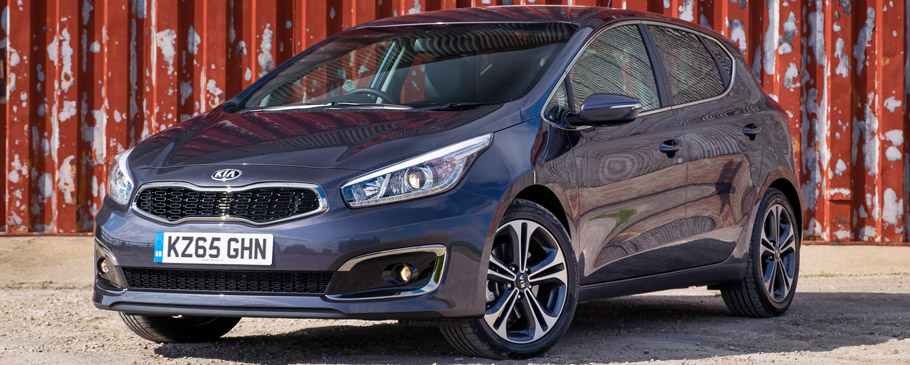 The key targets were better response, highly-efficient combustion and sweet torque levels across a wide portion of rev band. The ecoTurbo engines also work on lower temperatures and with cleaner emissions which allows them to operate more effectively. Now the main thermostat controls the flow of coolant to the cylinder, while the engine block thermostat shuts off coolant flow above 105 degrees to reduce friction and improve efficiency.
SEE ALSO:2016 Kia Optima GT Prototype Revealed in Frankfur
The 1.6-litre CRDi engine
All three cee'd body shapes are also available with a fresh 1.6-liter CRDi turbodiesel unit. This guy offers increased power, from 126 to 134 hp (92 to 98 kW) and greater torque of 280 Nm in manual version and 300 Nm with the new 7-DCT transmission. It looks like the greatest gains are achieved with the 7-DCT gearbox installed. And compared to the previous model, the emissions are lowered with almost 25% from 145 g/km to 109 with economy rates of 67.3 mpg.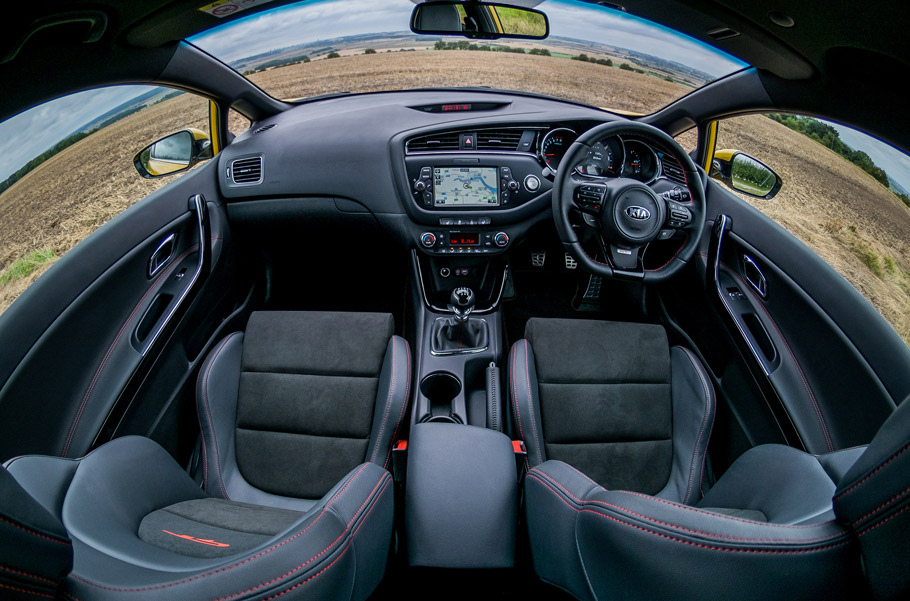 This guy accelerates from 0 to 100 km/h (62 mph) for 9.5 seconds and has a top speed of 205 km/h (114 mph) and for the automatic gearbox these stats are 9.8 seconds and 122 mph. In fact, the 7-speed DCT gearbox was created t deliver a maximum torque of 300 Nm and it is expected to be used in wide variety of models n the recent years. This system offers the smoothness and responsiveness of a manual gearbox if the driver decides to take control over it.
Furthermore, Kia vehicles, geared with the new engines will also offer extended warranty: 100,000 miles, including labour, subject to terms and conditions.
Source: Kia