KIA to Debut Cross GT Concept in Chicago [TEASER]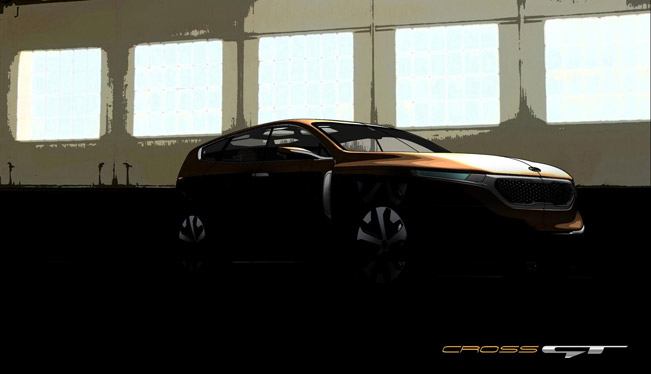 With 2013 Chicago Auto Show being just around the corner, more and more companies are giving a glimpse of their new vehicles. No exception makes KIA, which has just revealed a teaser image of their new concept vehicle.
It carries the name KIA Cross GT Concept and at a first glance it shows a very powerful stance. The car is said to be inspired by nature but driven by technology and it gives a clue of what the future of Kia's design language in the form of a premium Crossover Utility Vehicle (CUV) will be.
Unfortunately, no additional details were disclosed so we are eagerly waiting till 9th of February when we will see more of this exciting new concept.
Source: KIA