KIA Kee Concept
KIA Kee will be the company's roadster. The car is developed in order to compete against other cheaper roadsters like Mazda MX-5. European CEO Paul Philpott said that this two-seater is the preferred choice as a desirable sports model. He also added that Kia will focus on establishing the brand in 2011 and 2012, but the carmaker will prepare halo models that would stretch the company forward in 2013 and 2014.
The company is currently working on a program to differentiate Hyundai and Kia.
Kia is more fun to drive, more dynamic and more youthful, but Hyundai is focused mainly in style and comfort.
Kee will be an interesting vehicle, but the company didn't release any further information. Hopefully, they will introduce it, soon.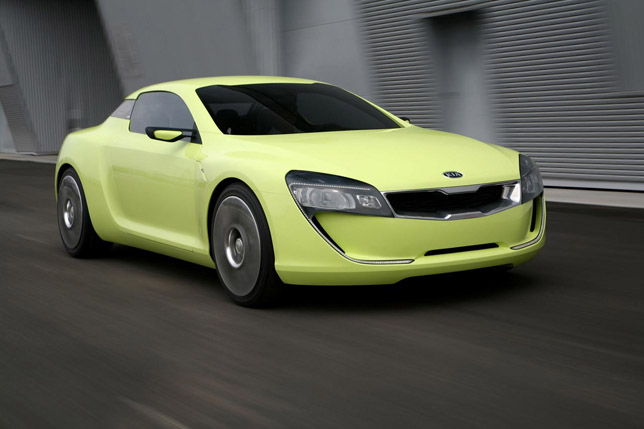 Source: KIA