Kia Sedona Comes With Full Force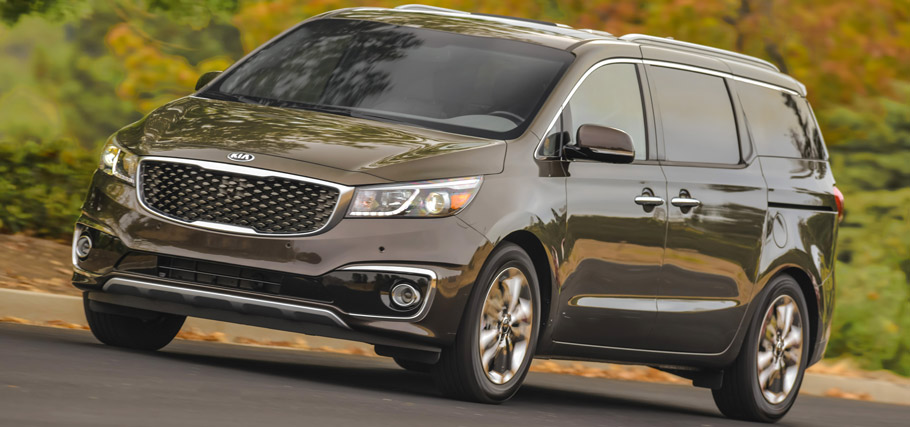 Kia Motors America's 2015 Sedona has earned 5-star overall safety rating, given by the National Highway Traffic Safety Administration (NHTSA). With a SUV like style and incredible high quality components Sedona endured the front-impact, side-impact and pole tests.  The vehicle is built on redesigned components and brings not only a superior safety system, but also a pleasurable driving experience.
The 2015 Sedona comes with restyled chassis and stiffness, that is with 36-percent greater than any other competitor. Further upgrades include a body, built by Advanced High Strength  Steel, that brings incredible durability and protection in every  second.
The Sedona model comes in L, LX, EX, SX and SX Limited trim levels and a choice between seven- or eight-passenger seat cabin. All the models come with the trusty 3.3-Liter V-6 engine, capable of producing  276 hp (202 kW) and a six-speed auto transmission, connected to the front wheels.
The inside of the 2015 Sedona is spacious, geared with premium quality components and brings overall feel of comfort and luxury. Some of the technology gadgets include Surround View Monitor, Smart Cruise Control, Blind Spot Detection.
This is a vehicle, that is comfortable, reliable and definitely safe.  Kia bravely shows that a vehicle can be both trustworthy and comfort to drive.
Source: Kia