Kia Release Top-Of-The-Range Sportage KX-4
From today on, if you're looking for the top-of-the-range Kia Sportage, the KX-4 should answer your call. It's the most powerful version of the established crossover with over 180 bhp under its hood and a bag full of technology which is supposed to make your life easier.
Let's start with the engine, which is a turbocharged diesel. It has 2.0-liters of displacement, a cool abbreviation of CRD and it sends its power to all the four wheels through a six-speed automatic or a six-speed manual – your choice. Peak torque (383 Nm) can be found at 1,800 rpm and it will stay with you until the 2,500 rpm mark. The automatic works with the even more 392 Nm of torque. The extra 47 bhp over the previous version of the engine is courtesy to the variable geometry turbocharger, the higher pressure injectors and the ECU remapping. In real life, that means 0-60 mph in 9.4 seconds, a top speed of 120 mph, 46.3 mpg and 158 g/km of CO2 emissions. The automatic falls behind a little with the economy – 39.2 mpg – but it's out there. Especially when you think that the Sportage KX-4 is strictly All-Wheel-Drive. The system is clever enough to send all the power to the front wheels on flat roads and then start playing with the ratio depending on the terrain (up to 60:40 front-to-rear power distribution is achievable).
In terms of equipment, we can safely say that it is based on the "KX-3 Sat Nav" with the addition of a Parallel Parking Assist System, a keyless smart entry system and an engine stop/start button. The leather upholstery, 18-inch alloy wheels, Xenon automatic lights, automatic wipers, dual zone climate control, heated front and rear seats, cruse control, reversing camera amd seven-speaker sound system, account for the other standard luxuries found in the Korean crossover.
Prices in the UK for the Kia Sportage KX-4 start from £27,195 ($42 633) and one can place an order right now.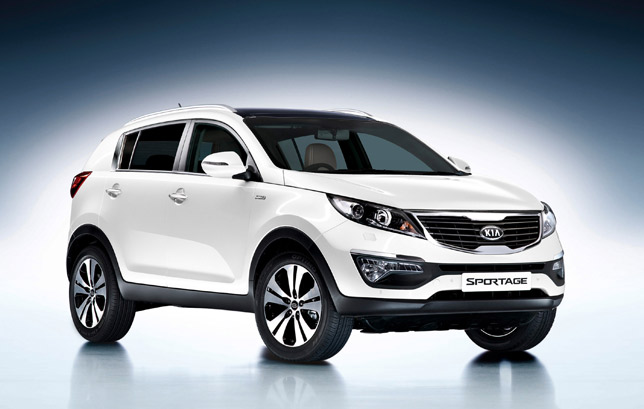 Source: Kia