Kia Sportage makes it three in a row in Planet 4x4 Awards
The Kia Sportage has been chosen as the 'Value for Money Champion' for the third year in a row in the Planet 4x4 2008 Awards.
The European built 4x4 has seen a number of improvements since it won last year's award.  Production of the 2008 Sportage moved from Seoul to Kia's groundbreaking Slovakian plant and at the same time took on some upgrades to make it feel more 'European'.  These included better road manners through upgraded suspension and a beefier braking system, and more comfortable seating and equipment inside.
The Kia Sportage has one feature which is better than any other 4x4 in Europe – it is the only one to come with a seven year warranty.  This underlines the quality of Sportage – built alongside the cee'd family at the Zilina factory in Slovakia, one of Europe's most modern, clean, green and technically advanced automotive production facilities.
Planet 4x4 assesses each vehicle with on-road and rigorous off-road tests.  They also take into account quality, practicality and value for money.
Alan Kidd, editor of Planet 4x4, said; 'The 4x4 market is ever-changing, but there's been one constant throughout the history of our 4x4 of the Year awards. That's the Sportage, which has maintained a 100% success rate in taking home the Best Value trophy for Kia every time. You'd think we'd be ready for it by now, but each year our testers are startled afresh by what a practical, well built, well equipped and good to drive package it delivers, at a price that makes most other manufacturers look greedy.'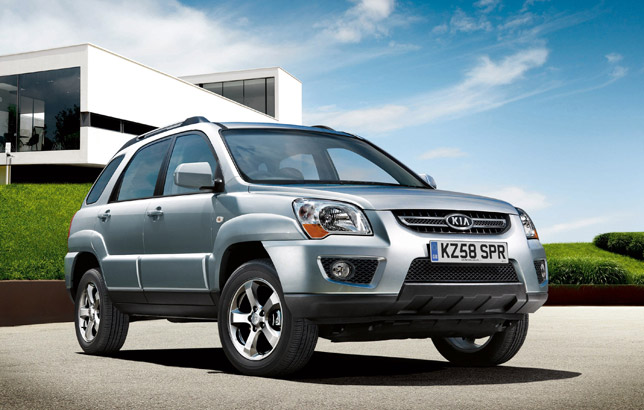 'The market does keep moving on, and vehicles that stay the same run the risk of getting left behind - especially given the number of excellent new additions there have been to the small SUV sector during the last year. But right now, value for money matters more to people than ever before - which makes the Sportage's new seven-year warranty look like the most significant development of the lot.'
Paul Philpott, Managing Director, Kia Motors UK Ltd., said: 'We're very pleased Planet 4x4 has recognised that Sportage is great value – for the third time!  The Sportage is built in Europe with Europeans in mind and we top it off with a seven year warranty to underline our faith in the design, build and quality of our product.  Sportage continues to be a success for us, even in this very difficult economic climate.  Our customers know and understand quality and when they want a 4x4 which is solid, reliable and economic, they turn to Sportage.'