Kia Sportage SX Turbo
2011 Kia Sportage SX Turbo includes a new grille, modified side skirts, a dual exhaust system and unique 18" alloys.  It also boasts  new aluminum door sills and a revised instrument cluster.
Sportage SX Turbo also comes with a sports suspension including stiffer shocks and revised struts. The sports version of the SUV is powered by a 2.0 liter turbocharged GDI engine with 260PS (191 kW) and 358Nm (264 lb-ft). It is mated to a 6-speed automatic gearbox.
The big vehicle manages to return 22 mpg in the city and 27 mph on the highway, if Sportage SX Turbo is equipped with AWD system, the numbers are 21 mph in city and 25 mph on the highway.
2011 Kia Sportage SX Turbo is priced at $25 795, which makes it perfect value for money.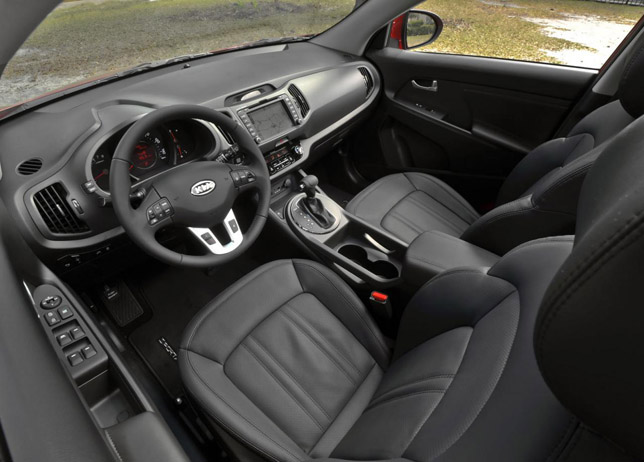 Source: KIA