Kia Releases One-Off Sportage Inspired By X-Men's Mystique [VIDEO]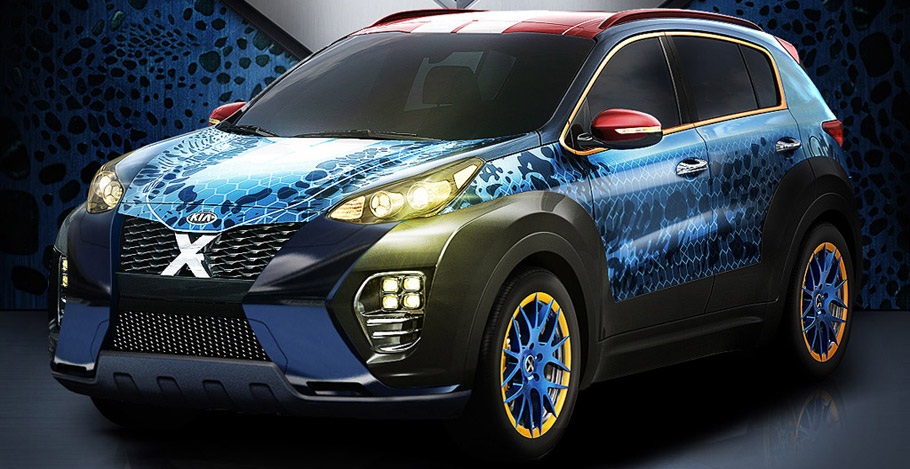 We all know the link between Kia and X-Men. Since both brands have worked together for several projects already it is therefore logical to expect that the automobiles manufacturer will release an "X-Men: Apocalypse" themed car. It was of course designed as an advertisement of the movie which we will see in theaters next year in May. And here it is, shown in its full glory ahead of its Australian Open debut.
The unique vehicle is based on the Sportage model and it uses the character Mystique as an inspiration. You can now grasp why it features this exocentric blue "snake-like" exterior. Other cool styling elements include the emblem "X" on the redesigned front grille as well as on the tailgate, two-tones for the roof and a lot of black accents here and there (take a look on the wheel arches). Contrasting yellow body accents and a set of sporty wheels round out the exterior design scheme.
SEE ALSO: Kia Releases First Official Pictures of 2016 Sportage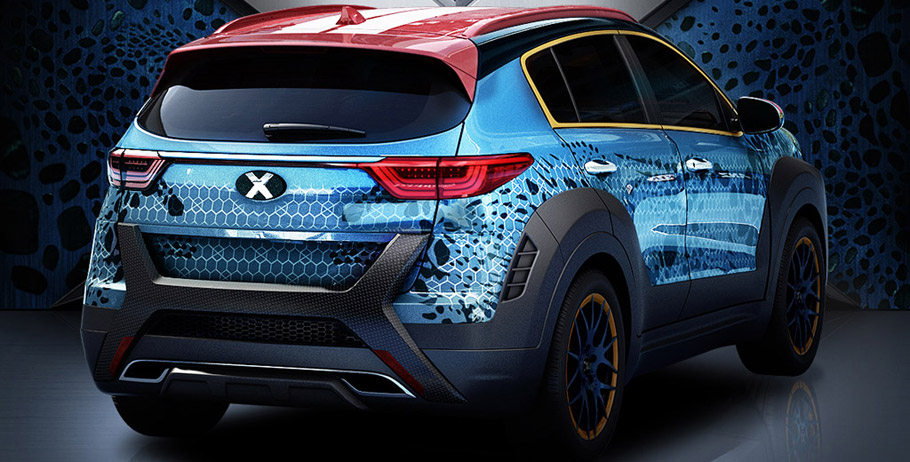 Although we are not familiar what powers this particular Kia Sportage, we know that when it debuted at the Frankfurt Motor Show this year it was available with two engines. I bet that the character of Mystique will chose the stronger one wouldn't she?
The first variant is driven by a naturally-aspirated 2.4-liter four-cylinder engine. This unit produces 181 hp (134 kW) and 175 lb-ft (237 Nm) of torque. At the top of the range we have the Sportage SX Turbo, which is powered by a turbocharged 2.0-liter engine with four-cylinders. This one is stronger and boasts 241 hp (179 kW) and 260 lb-ft (352 Nm) of torque. The transmission options are six-speed manual or an automatic.
If you haven't watched the trailer of the X-Men: Apocalypse, you can do this by viewing the video below.
Video Source: YouTube
Source: Kia