Kia Track'ster Concept [first image]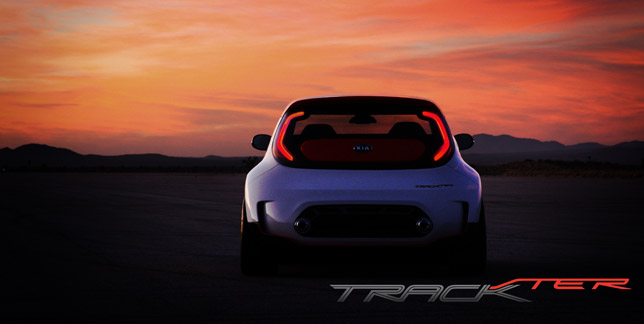 Kia has released first image (teaser) of the new Track'ster Concept car, which will make its official debut at the 2012 Chicago Auto Show. The vehicle is created by California Design Studio.
The concept car boasts LED taillights and aggressive dual exhaust system.
There are no further details about the car or its engine, but probably it will share the Veloster's 1.6 liter turbocharged petrol with 211PS (155 kW) and 265Nm (196 lb-ft).
Full details and additional photography will be released on Wednesday 8th February. A design sketch was released on Thursday 2nd February.
Source: Kia