Koenigsegg Agera with Carbon Wheels and 1400HP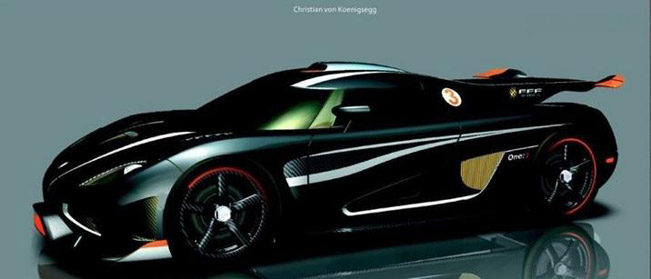 What you will buy, if you are a petrol head and you own the half of China? Of course, a Koenigsegg Agera will do the work perfectly, but a lot of people have one, so yours should be a little different. Some body work and a new set of wheels probably will be good.
The wealthy Chinese businessman ordered the special edition Agera through a Shanghai dealer.
Agera R is one of the most powerful vehicles in the world. It has a 5.0 liter twin-turbo V8 delivering more than a thousand HP and Nm of torque. 0-100 km/h in less than 3 seconds and a top speed of more than 220 mph. However, the one-off Agera (on the picture) is boosted to whopping 1400HP (1044 kW).
The special edition Agera also gets more aggressive front with a lower front splitter and a carbon fiber air scoop on the fixed roof. There is also a big wing on the rear for more downforce.
Other impressive thing of Agera is the brake system – 100-0 km/h in 30.5 m.
Nothing is mentioned about the price, which the businessman paid.
Source: GTSpirit