Koenigsegg Agera R with MOV'IT
Koenigsegg Agera R was introduced at this year's Geneva Motor Show. The hyper-car is set to dethrone the Veyron Grand Sport on every known discipline.
Agera R is powered by a unique 5.0 liter twin-turbo V8 with 1115PS (820 kW) at 6900RPM, which is a bit less than the mighty Veyron Grand Sport, but the Agera R is much lighter. The maximum torque is 1200Nm (885 lb-ft) at 4100RPM as over 1000Nm are available from just 2700RPM. The performance is brutal – from 0 to 100 km/h in 2.9 seconds and to 200 km/h in 7.5 seconds. The top speed is theoretical 440 km/h (273 mph), but the car is electronically limited to "just" 375 km/h (233 mph).
Other impressive result is 0-200-0, which is covered in 12.7 seconds and the stopping distance from 100 km/h to stand still is just 30.5m. However, this is improved by MOV'IT GmbH from Ottersweier in Baden-Wuerttemberg. The manufacturer produces braking systems for Formula 1, so the expectations are huge.
"We are pleased to present both our system expertise and our ability to be an industry partner once again. It is underpinned by our new strategic direction which began together with our reorganization in 2010.  The MOV'IT got its name making high-performance braking systems in the field of tuning and aftermarket in the past, but we have managed to gain confidence of small volume manufacturers and special series of major automobile manufacturers as the real alternative in the course of a very short time. Current accounts, numerous interviews and projects with the most premium German manufacturers emphasize this." said Frank Scherer, director of the MOV'IT GmbH and CEO of the MOV'IT Group.
The MOV'IT-ceramic braking system helped Agera R to set a new world record for the shortest stopping time from 300 km/h to 0 km/h – 6.66 seconds.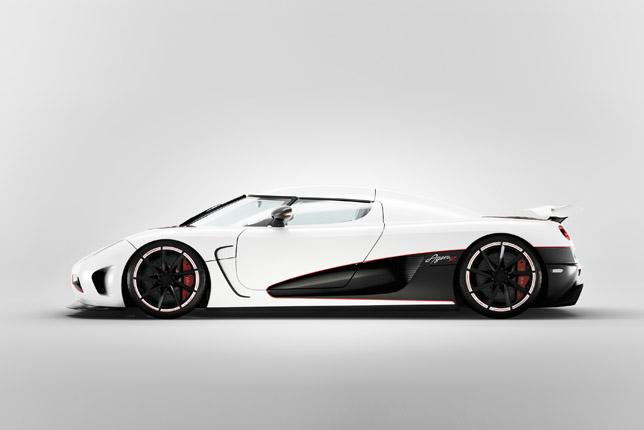 Source: MOV´IT