KTM X-Bow GT4 Teased With 320 HP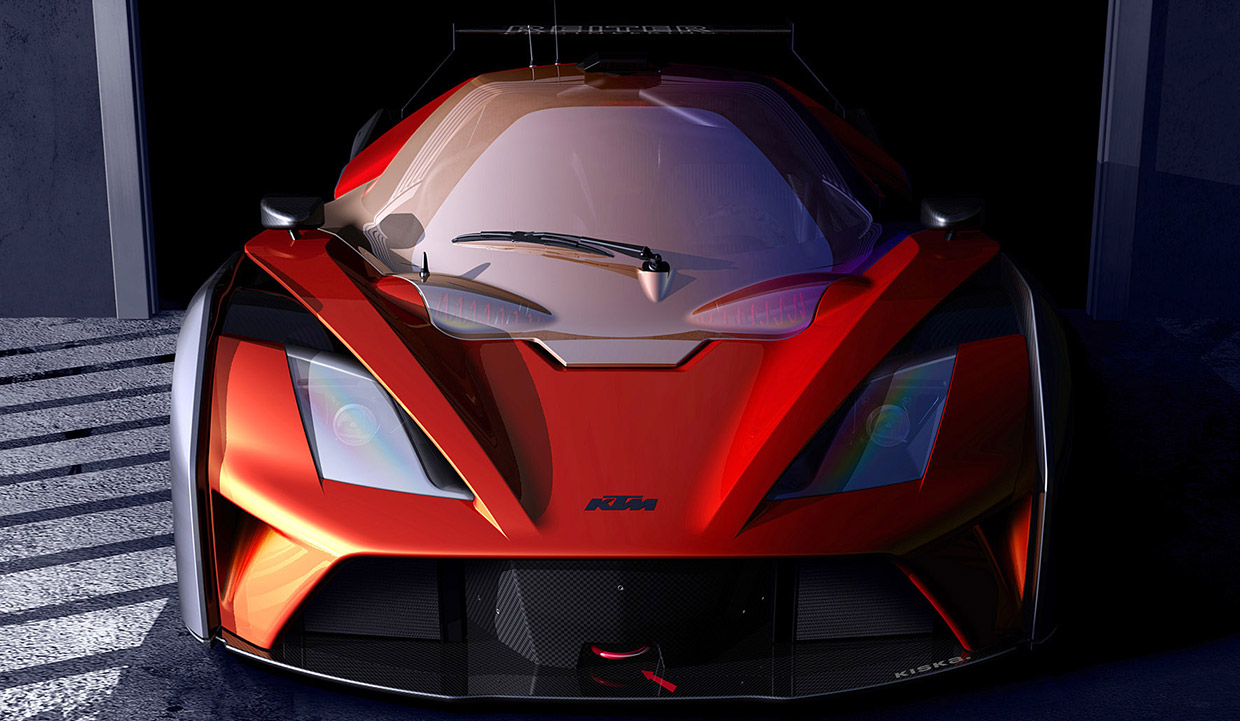 Austrian automaker KTM has released a new image and additional information of its futuristic GT4 X-BOW race car. The vehicle is a product of the collaborative work between KTM and Reiter Engineering GmbH. It is developed for racing in the SRO GT4 European Championship and Pirelli World Challenge GT-S.
Underneath the skin of this red automotive monster, there is a 2.0-litre TFSI engine from the Volkswagen Group which will pump out approximately 320 HP (235 kW). This power unit will be mated to a sequential six-speed transmission delivered from Holinger and will be further complemented by paddle shifters. In addition, the new KTM racing car features ABS system as well.
KTM's first X-BOW weighs less than 800kg and has a 177-kW-model of the 2.0-litre turbocharged engine. If it can sprint to 100km/h in just 3.9 seconds, I am convinced that the new KTM's X-BOW will present even more striking performance results.
From the unveiled picture we can see the aggressive body-look of the KTM X-Bow GT4. It features a glass cockpit with curvy lines stretching to the highly impressive rear wing with matching bold front spoiler. The GT4 X-BOW is said to depict some of the most recently created racing technologies combined with significant safety applications.
In relation to this, Hans Reiter, the owner of Reiter Engineering, states that: "When you reflect on what the customer is being offered here in terms of the most modern racing technology, together with a very impressive safety concept, then you can really speak about it being exceptionally good value for money."
The price of the bespoke GT4 racer is yet to be announced.
Source: KTM