KTM X-Bow GT Dubai-Gold-Edition Revealed by Wimmer RST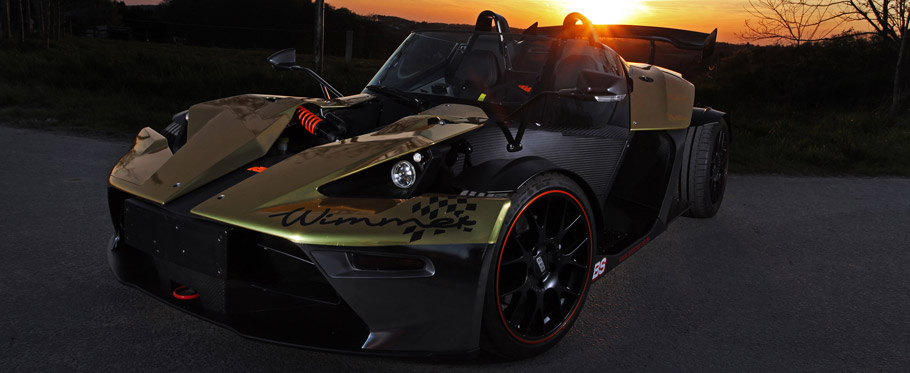 KTM X-Bow GT Dubai-Gold-Edition is the name of this interesting vehicle tuned by the talented experts at Wimmer Rennsporttechnik. It looks fantastic but a little bit strange, doesn't it? It also has astonishing power ratings and champion-like spirit. The Germany-based company, which specializes in electronic and mechanical power uprating as well as boost of sports exhaust systems, decided to embark on this one-of-a-kind KTM-related project.
This strangely looking car is a result of a project which began back in 2006 and was initiated by KTM. Two years later it gave the first fruit, with the release of the first prototype of this "puristic super sports car" named "X-Bow", which stands for "crossbow".
SEE ALSO: Wimmer RST Infernal Trio Armada Generates up to 1,300 Horsepower
KTM X-Bow is available in three varians, which all aim at sports activities. The first variant is called Street and it is intended for beginners; next comes the Clubsport, which is perfect for the racing circuit; and at last is the so called ROC (Race Of Champions), which has been specifically developed for the professional motorsport.
Now, this custom made X-Bow GT is appearing on the surface. It was made with the help of WIMMER racing sports techniques team. The team has submitted to a special treatment upon customer's demand.
Tuning Modifications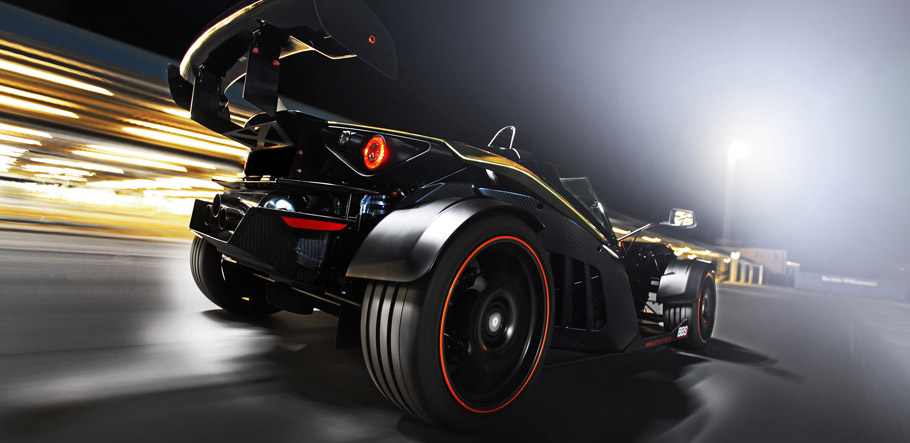 As a result, the car is now more potent, pumping out impressive 485hp (357 kW) and 520Nm (384 lb-ft) of maximum torque. The change has been made via software optimization and various other modifications.
The acceleration time is also spectacular! The KTM X-bow is capable of covering the 0-100 km/h (62 mph) acceleration sprint in 2.97 seconds and the 0-200 km/h within 9.9 seconds.
What is more, some of the parts of the car, specifically the large ones, have been gold foil wrapped. So this is why this unique Wimmer KTM X-bow stands under the name "Dubai-Gold-Edition". Well, the name also shows customer's origin.
Source: Wimmer RST via Miranda Media