You Have to See the KTM X-Bow GT Black Edition Before You Watch the New Batman Movie!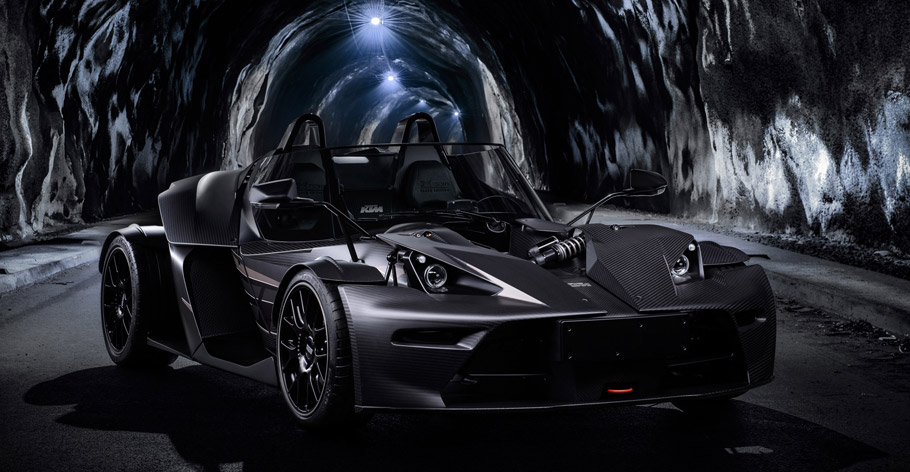 Wimmer RS KTM X-Bow GT Black Edition seems like it has just made a great photo-session in Batman's lair. Take a look in the gallery below and you'll get my idea, but… it will be the ultimate batmobile, if Batman wasn't a protagonist but a real-life superhero. The car is setting absolutely new standards when it comes to defining "fully carbon fiber vehicle" and the reason for this is that its whole body is made of the lightweight material. Literally.
So basically, it sits on a unique monocoque (well-known from the other X-Bow models) and in addition the car is fitted with components in high-tech carbon fiber like the complete underfloor, the bonnet, and the front and rear body parts as well as the wheel arches and engine covers. By the way, the use of aerodynamically optimized parts has helped in achieving the down-force of a Formula racing car.
SEE ALSO: WIMMER Reveals Staggering Pictures and Details of KTM X-Bow GT
The Design
And how about the design of this unique Black Edition of the KTM X-Bow GT? First, stepping on the basis of the X-BOW GT, the car features additional details that make it really individual. Precisely, it is equipped with the Sticker Kit, which is located on the side of the monocoque and has one-off color. There is a choice of 18- and 19-inch BBS rims, which are also part of the standard equipment.
The Interior 
On the inside, the design continues to impress with its detailing and substantial use of carbon fiber. The seats for example are hand-stitched and also include a stamp "BLACK EDITION" on their headrest. Furthermore, the cabin can be proud of suede leather steering wheel with color-coordinated 12-hour markings and matching stitching, right up to the all-aluminum machined gear and hand brake levers as well as the multi-media interface with rear-view camera. The aluminum badge on the center console indicates the production number of this limited special edition car as well as the signature of the employee responsible for the hand-construction of the model.
Power & Performance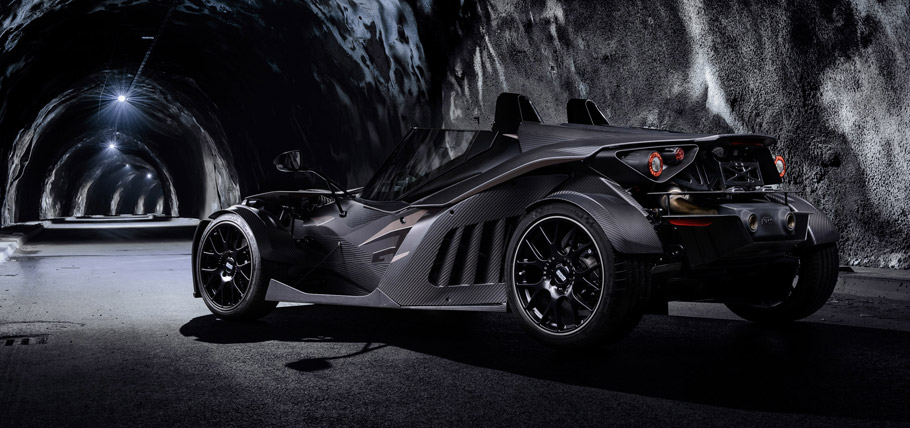 At last, the driver of the KTM X-BOW "Black Edition" will also enjoy the black anodized sport exhaust, a quick shifter for quicker gear-changing and a factory engine tuning up to 320 hp (235 kW).
KTM X-Bow GT Black Edition will be produced in only five units. They are currently available at a starting price of €99,000.
Source: WIMMER RS via Miranda Media