KTW Tuning Gives New Look To Kia Sportage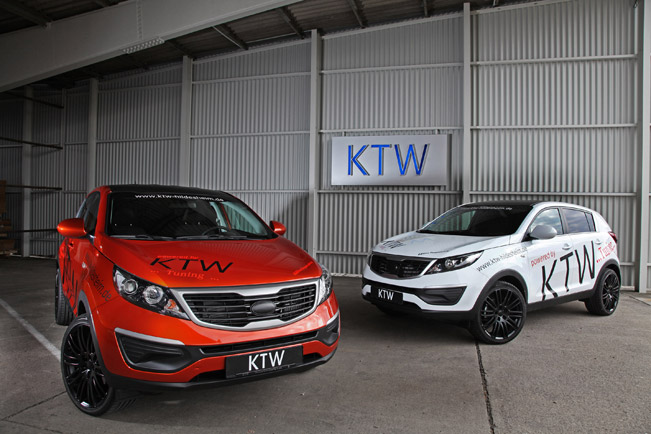 Kia Sportage is offered in with gasoline and diesel engines. And for this reason the tuners at KTW Tuning have enhanced not one but two examples of the model, each carrying one of the powertrains.
The transformed Kia vehicles definitely make surprising impression. The gasoline car is also known as Edition Desperados and includes a 1.6 GDI unit which deliver 135 hp (99 kW). The additional equipment given by the tuning company includes aircon, 6-speed gearbox and wide range of features such as carbon seat heating for driver and co-driver.
In addition, the team has furnished also the backrests with heating mats. The transformed Sportage now runs on 20" alloy wheels in black which were coupled with tires in 255/30ZR20. The exterior of the car was decided in black and achieved through top wrapping as well as black foiling of the side and rear windows.
But this is not all of it. KTW has also featured here rim slots, removable trailer coupling, darkly tinted rear taillights and the airbag for driver and co-driver.
The other Kia is equipped with front driven diesel 1.7 CRD unit, also and it is also known as Edition Desperados. The engine produces 116 hp (85 kW) and the tuning here includes aircon, 6-speed transmission, removable trailer coupling with MOT approved 2,600 kgs of towing capacity, carbon seat heating and airbags for both driver and co-driver.
Source: Miranda Media