KW BMW 1-series M Coupe
KW now offers Variant 3 coilover for BMW 1-Series M Coupe. The suspension kit will further improve the handling of the sport variant of 1-Series. The enhanced adjustable compression damping allows the M Coupe to expertly master sharp bends. So, the car is easier to handle at high speeds and the driver receives greater response from the road.
However, if you think that the comfort will suffer, you are wrong. At low speed, the impact of transverse joints is no longer transferred unfiltered into the passenger cabin for example. So, you receive not only stiffened suspension, but a better comfort, too.
Of course, the stance can be adjusted to your taste - thanks to the continuously variable suspension lowering . BMW 1-Series M Coupe with KW Coilover Variant 3 can be lowered between 10 and 35 millimetres at the front and 5 and 25 millimetres at the rear axle.
Last, but not least, there are six levels of firmness.  The price of this pleasure is 1879 Euro including VAT, so if you are considering a suspension upgrade for your 1-Series M Coupe, KW has the answer.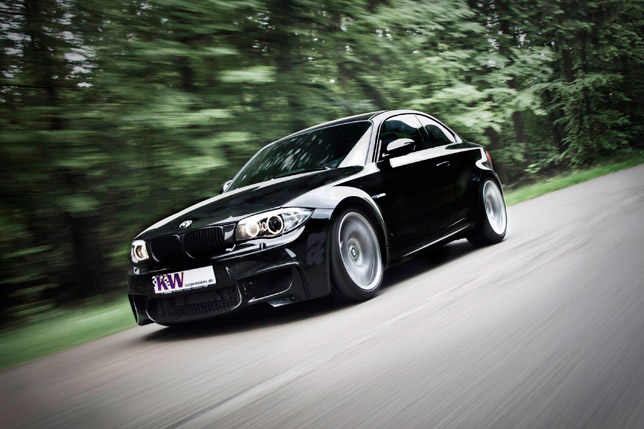 Source: KW