2013 Lada X-Ray Concept World Premiere in Moscow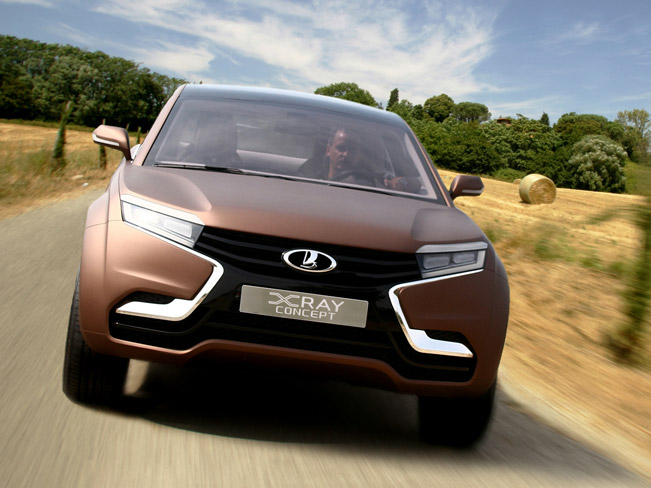 2013 Lada X-Ray Concept has just made its first world appearance at the 2012 Moscow Motor Show. There AvtoVaz gave the audience first look into a crossover which might eventually go for production. The concept vehicle X-Ray conveys everything about the future design philosophy of the carmaker. In fact, this Lada was designed by Steve Mattin. Those of you who are familiar with Mattin know that he was involved with the design of many Volvo and Mercedes-Benz vehicles.
In addition, designer lines are mixing the front bumper with the headlamps so that the futuristic visual appearance of the car would be possible.  Even more, the X-Ray's lines are showcasing the future design philosophy of the company and this design is expected to be seen again in 2015.
The smooth design lines are continued throughout the interior, where high quality materials have been engaged. Combined with the leather upholstery they create a first class feeling.
Source: Lada