Lamborghini Gallardo SOHO by DMC Tuning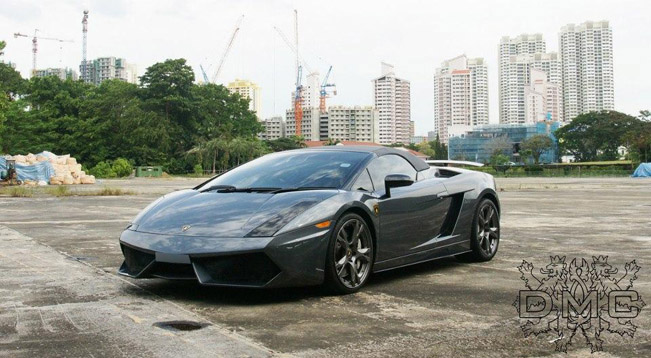 DMC has announced their tuning version of Lamborghini Gallardo. The project name is SOHO and it features a new body kit, interior upgrades and performance modifications.
The body kit includes a redesigned front bumper, perfectly matched side diffusers, a massive rear wing, and a new rear-fascia. A new rear diffuser completes the look and supports the redesigned aerodynamics of the car. All parts are made from carbon fiber.
The interior boasts a complete make-over using carbon fiber & fine italian leathers. Complete new leather and carbon fiber coatings leave no old look behind, a hand-made art that is performed by only a few masters left in Germany.
The 5.2 liter V10 is boosted to 560HP and has a new top speed of 322 km/h (200 mph).
The DMC fitted their tuned Lambo with stainless sports rear silencer. There is also a DMC sport metallic catalytic converter that adds 28HP and 50Nm of torque.
Source: DMC