Lamborghini Gallardo UR Twin Turbo vs Nissan GT-R AMS Alpha 12+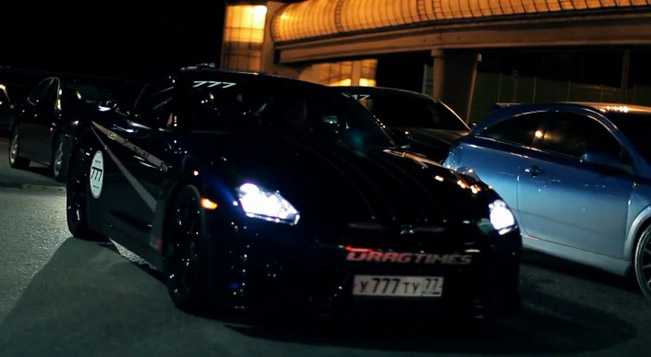 Dragtimesinfo has released a new crazy video featuring Lamborghini Gallardo UR Twin Turbo and Nissan GT-R AMS Alpha 12+. Both cars are sensational – the GT-R has 1500HP (around 1200WHP), while the Gallardo boasts 2000HP (1500 WHP). In other words, there is nothing faster on the public roads than these two vehicles. The Gallardo managed to stop the clock in acceleration between 200 and 300 km/h in 6.8 seconds.
The GT-R runs on Race Fuel VP Import 120 and the Gallardo is powered by Race Fuel VP C-16. The Lamborghini has 6-speed manual gearbox and the driver has a lot of difficulties changing gears so fast. The Nissan has robotic manual gearbox making changing much easier.
Both cars have huge problems with the traction, despite the AWD and four slicks fitted on the wheels. They made a lot of starts, but obviously the faster car is the GT-R.
Enjoy the video, where you will see one of the cars passing police post with more than 300 km/h.
Source: Dragtimesinfo via Youtube