Nissan GT-R AMS Alpha 12+: 1 mile Top Speed - 382 km/h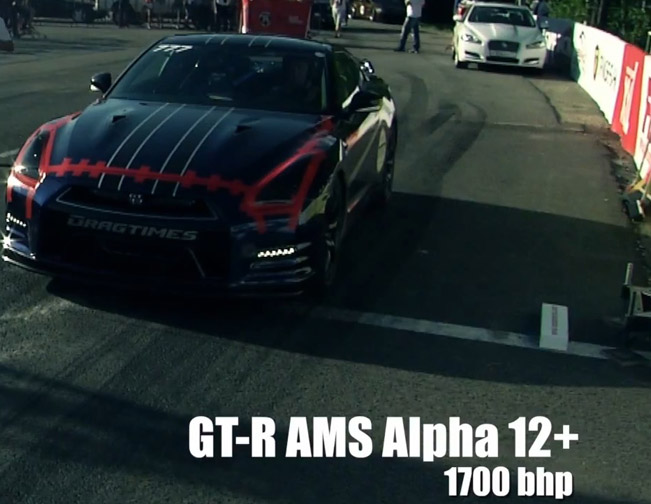 Dragtimesinfo has released a video showing the GT-R AMS Alpha 12+, who managed to hit whopping 382 km/h (238 mph) at 1 mile drag race.
Nissan GT-R AMS Alpha 12+ is boosted to 1,700HP (1,267 kW). 0-100 km/h in 2.99 seconds (due to a lot of wheel spin), 0-200 km/h in 6.5 seconds and 0-300 km/h in 12.37 seconds. This is also the fastest GT-R in the famous 1 mile drag race completing the distance in 22.538 seconds. ¼ mile time is only 9.447 seconds with 260 (161 mph) terminal speed.
In the video you will also see Porsche 911 GT2 4WD 9ff with 1,100HP, Chevrolet Corvette ZR1 Hennessey with 760HP and BMW M3 ESS VT2 with 750, which compared to GT-R AMS Alpha 12+ are like everyday cars.
Enjoy!
Source: Dragtimesinfo