Apocalypse is Near! This Lamborghini Huracan Elysium Offers the Best Escape Option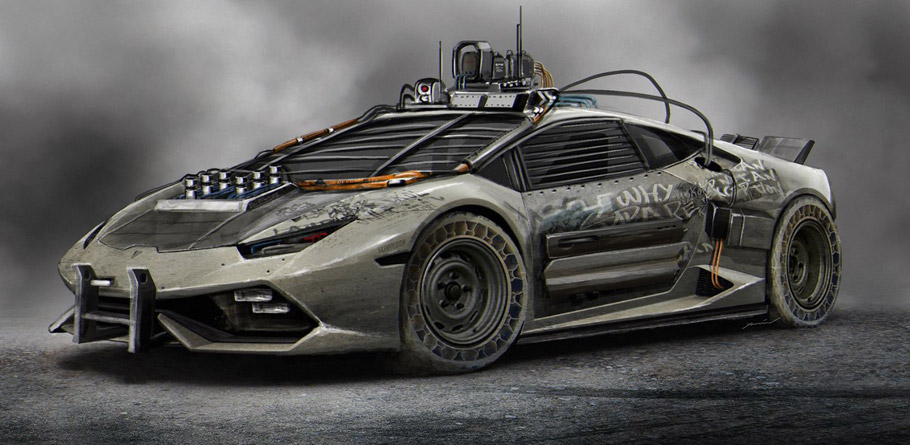 Have you seen the Elysium movie? It premiered two years ago and made a mass-furor. The film takes us in the future, in 2125, when the Earth is overpopulated and most of the citizens live in complete poverty. On the other hand, the rich and powerful people live in the Elysium. This is a technologically advanced and wealthy place in space, which literally sits in Earth's orbit.
Basically, the film explores political and sociological themes such as overpopulation, health care, justice and class issues, and is a very good example of what might happen to us in the days ahead. It simply makes you wanting to rethink everything, doesn't it?
Well, this Lambo above is inspired by the film and it is definitely a car to ride when the apocalypse comes. It pictures what the Huracan would look like in the distant future, and behind it is a very talented studio, called Yasid Design.
SEE ALSO: Meet the Flame Throwing Nero Nemesis Lamborghini Aventador [VIDEO] 
I absolutely love how this rendering looks and find the work of the designers intriguing! The supercar looks apocalyptic enough due to its one-off styling features like the bars across the windscreen and front lights and the equipment on the roof. Not to mention the street-like exterior "paint finish", if I might call it that way.
Helping to escape the apocalypse is the 5.2 liter V10 engine, which produces 610 hp (448 kW) and 560 Nm (413 lb-ft) of torque. The unit is linked to a seven-speed dual clutch transmission and an all-wheel drive system. Of course, this will still allow the Lamborghini to cover the 0-100 km/h acceleration sprint in 3.2 seconds, and the 0-200 km/h in 9.9 seconds, running after a top speed of 325 km/h (202 mph).
At last, I would really like to know do you like this rendering? In my opinion it is pretty good!
Source: Yasid Design via Facebook