Lamborghini Huracan LP610-4 - 0-300 km/h [video]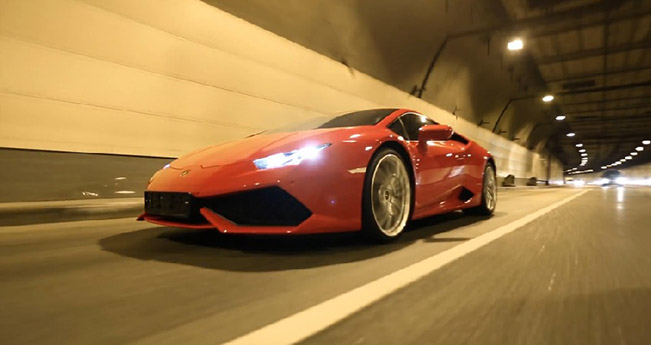 Usually, the real life performance data of the cars and officially stated by the manufacturers are slightly different. In many cases, the official numbers are very optimistic, but in several months we notice other case. For example, the new BMW M3 and M4 are announced with 431HP (317 kW), but on dyno run, the engine developed whopping 480HP (353 kW).
Still, there is no official dynorun for our new favorite supercar - 2014 Lamborghini Huracan LP610-4, but here are some real life performance data:
Officially, the Huracan LP610-4 is powered by a 5.2 liter V10 – 610HP (448 kW) and 560Nm (413 lb-ft) of torque. 0-100 km/h in 3.2 seconds, 0-200 km/h in 9.9 seconds and a top speed of 325 km/h (202 mph).
As we can see, the 0-100 km/h time is pretty accurate, but the car appears to be a lot faster to 200 km/h than stated. Of course, this can only make happy petrol heads and potential Huracan owners.
Enjoy!
Source: Dragtimesinfo