Land Rover Defender Concept DC100 in Frankfurt
Land Rover took the interesting DC100 Concept at the Frankfurt Motor Show. The vehicle is practically the new Defender model, which is expected sometimes in 2015, of course, if the world does not end in 2012…
Here is an interesting video directly from the Auto Show published by Marchettino in Youtube. You can see all the interesting extras of the DC100.
The SUV is powered by a 2.0 liter petrol engine and a 2.0 liter diesel, which are mated to an 8-speed gearbox.
As the world is gone mad with the hybrid technologies, both engines will be included in hybrid or plug-in hybrid powertrains.
Check out the video, below!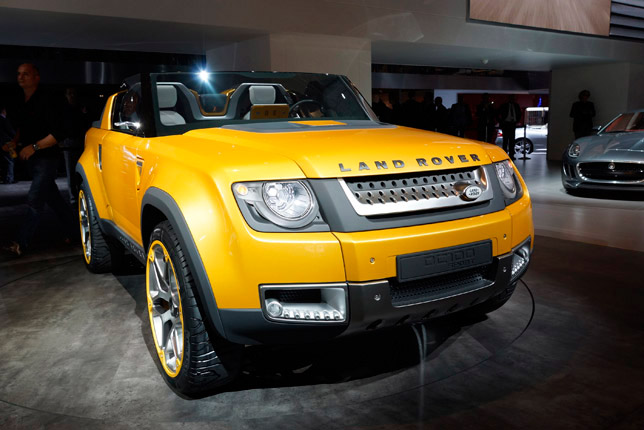 Source: Marchettino via Youtube