LARTE Design Releases Dark Blue Infiniti QX80 LR3
LARTE Design Infiniti QX80 LR3 will appeal to those who like vehicles like the latest Range Rover Sport by Kahn Design. In fact, you are probably one of the first to see it! The SUV is 'dressed' in beautiful dark blue exterior color, which further enhances its sense of style, and reflects elegance and freedom.
SEE ALSO: Kahn Reveals Stunning Firenze Red Range Rover Sport 400LE
But the color isn't the most important thing about this tuning project. It also received prominent changes and visual highlights that make its appearance stronger and more powerful. Basically, LARTE Design have accentuates his details to the maximum.
Detailed Exterior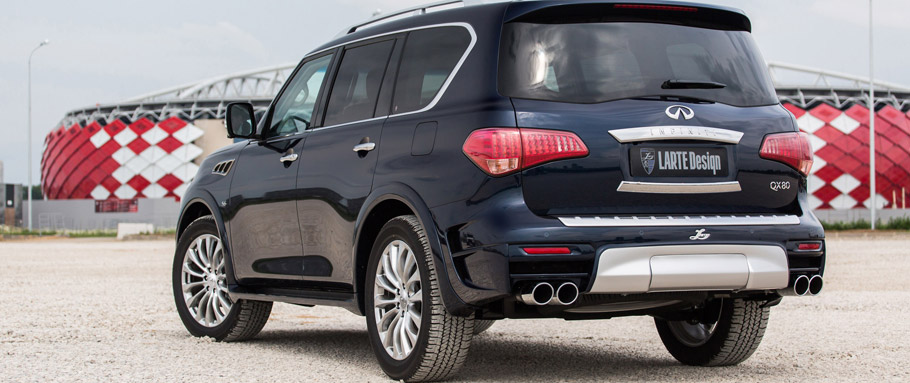 For the additional parts, the tuning studio used only high-quality composite materials. And as you can see the overall design of the car is more … 'martial', featuring a lot of edges, corners, highlighted spoilers and air intakes.
Going into details, at the front there are two pairs of round lamps that are not stock for the Infiniti QX80. At the opposite side, LARTE Design experts decided to install stainless-steel exhaust system with four pipes. Each pipe has a diameter of 101 millimeters, is made of chrome and arranged in two pairs on the left and right.
Furthermore, there is also a newly deigned apron in the style of the front bumper. Speaking of which – it is more square, three-dimensional and thus more aggressive.
Wheels & Tires And... More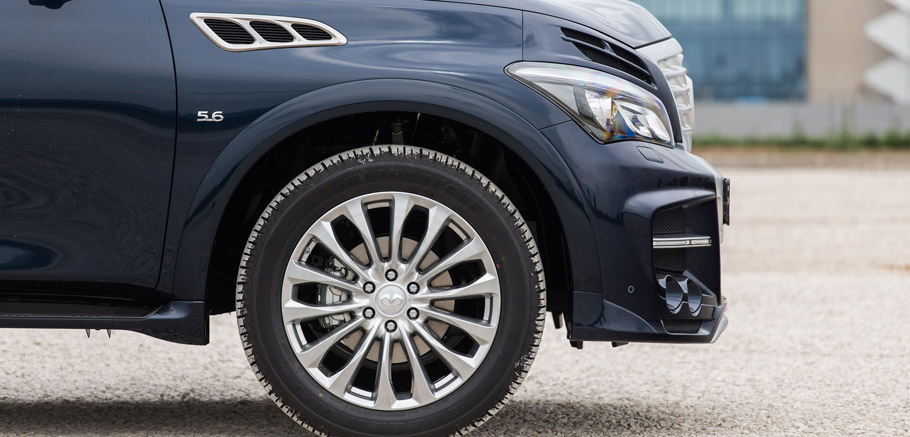 LARTE Design Infiniti QX80 LR3 runs on special multi-spoke alloys. Their design features large spaces in between so that the brake system could be perfectly seen.
Special design treatment has been also featured for the interior. For instance, the foot spaces and the luggage compartment include high-quality teak flooring. The same material was also used for the door-sill protectors encased in brushed metal frame.
At last, the entire exclusive exterior is packed with a lot of power. 400 horsepower are coming directly from the strong V8 engine, this turning this SUV into a real power package.
Source: LARTE Design