Latest Accessories Range For Jimny
It is nearly 40 years since Suzuki began manufacturing light compact SUVs, which saw the launch of the first generation LJ10 in 1970 and developed almost 30 years later into the current Jimny. This model is ever popular in this sector of the market, and Suzuki GB is pleased to announce a range of stylish accessories for the Jimny JLX and JLX+ four-wheel drive model variants.
Compact, practical and superb value for money, the Suzuki Jimny is a 4x4 for all. It is fun to drive, has a fresh look inside and out and backs up its chunky looks with honest performance off the beaten track as well as in the cut and thrust of urban traffic.
On the exterior is the top selling chromed five-piece front grille set which can be complemented with a matching trim for the front headlamps and rear tail lamp cluster to give the Jimny a more pronounced presence on the road. For those who are more sports focused, customers can select a body-coloured rear upper spoiler and polished sport bar, in addition to seven-spoke "Jakarta" alloy wheels and a polished stainless steel muffler extension.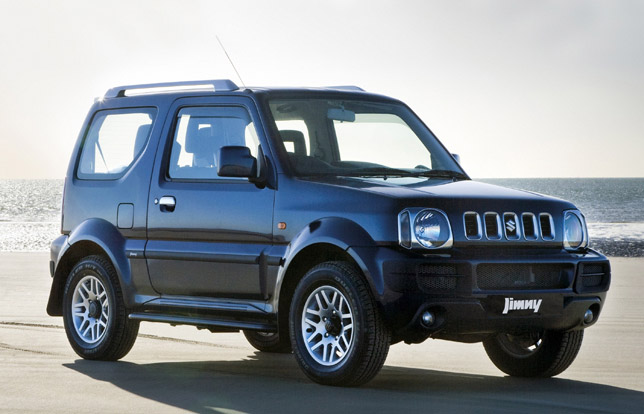 With drivers continually looking for added practicality from their vehicle, Suzuki has introduced a tow-bar mounted bicycle carrier, and a multi roof-rack and roof box for increased load capacity.
Upgrades are also available for the interior, and added entertainment comes in the form of an iPod© interface module and Clarion© portable satellite navigation system complete with a built-in radio tuner, MP3 player and RDS-TMC tuner. A four-piece deluxe carpet mat set and centre armrest with an integrated storage compartment add to the highly-regarded driver and passenger comfort in the Jimny.
Equally featuring in the latest accessories range is a partition grille, which is suitable for use as a dog guard. This can be combined with a shatter-proof load liner to enable motorists to further enhance practicality.
The Jimny JLX is available from £9,850 OTR.