A Subtle LEIB Engineering BMW E93 M3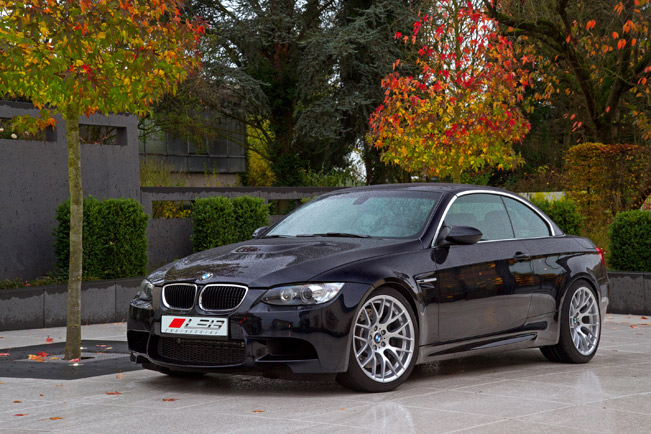 At first glance, you might think that there's nothing out of the ordinary with this compact BMW. You'd even be hard pressed to identify it as an E93 M3, but it is. Not only that, but it has also been through the works of LEIB Engineering – a group of after-market experts based in Germany who have chosen to approach the Bavarian in a very subtle way. Even the wheels were specifically chosen not to impress - 1-series M coupé alloys in sizes 9x19 and 10x19
Of course that elegant discreetness vaporizes once you open the bonnet. The signature orange of the SK II CS compressor system make your eyes bleed. That's right. LEIB Engineering are working exclusively with G-Power components. In other words, we have a belt ASA T1-523 supercharger, and additional fuel pump, new injector nozzles, colder type of spark plugs and an induction air track made from a blend of carbon fiber and stainless steel. Sports air filters and ECU tweaking also come with the package. What you get then, is a 610 hp V8 with 590 Nm of torque.
There's a proper sound track as well: a custom made exhaust system which features not only a double 100-cell sports catalytic converter, but also a valve which can be controlled from the steering wheel:
"This allows for the modification of the exhaust sound with a touch of the button, from the sonorous yet non-pervasive rumble up until the virtually unfiltered and ear-splitting V8 roar." - argue from LEIB
As a final touch, a KW DDC coilover kit has been bolted on and integrated with the M's iDrive software so that you can fiddle with the settings at any given moment.
Source: LEIB Engineering