Lexus teases the sexy 300h F Sport Black Edition right before Geneva Show!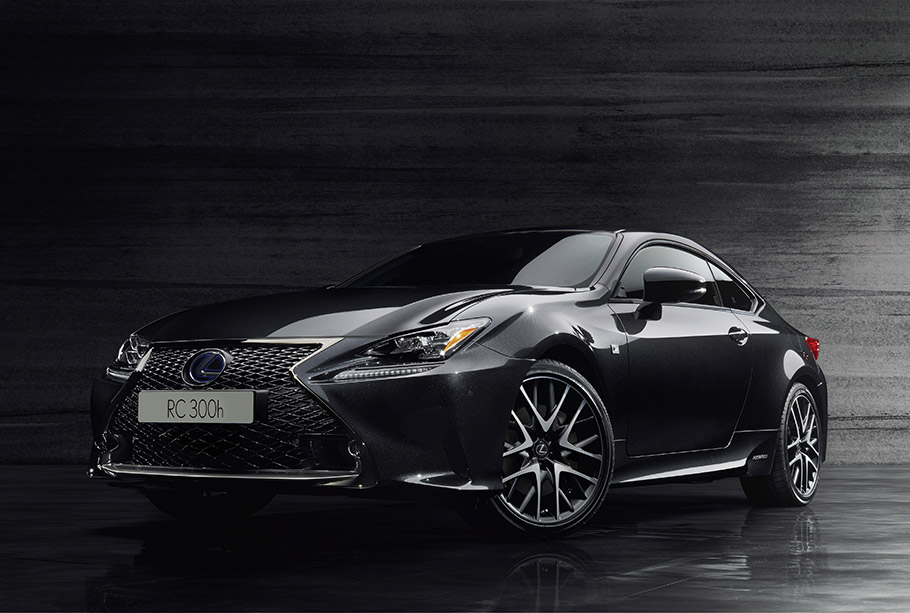 RC 300h F Sport is almost here and we are lucky enough to get a glimpse of its beauty. With athletic stance and menacing expression the latest Lexus machine will definitely be one of the coolest at the Geneva Motor Snow.
In fact, this is a special Black Edition that emphasizes on both looks and performance. It features wide range of revised exterior and interior details, all along with empowered and refined drivetrain system. What we see here is a sexy vehicle that features neat front grille design, circular LED fog lights and appealing 19-inch F Sport alloy wheels. In fact, these wheels are finished in matte black with machined finish patterns that somehow makes contrast with the body color. Cool, right?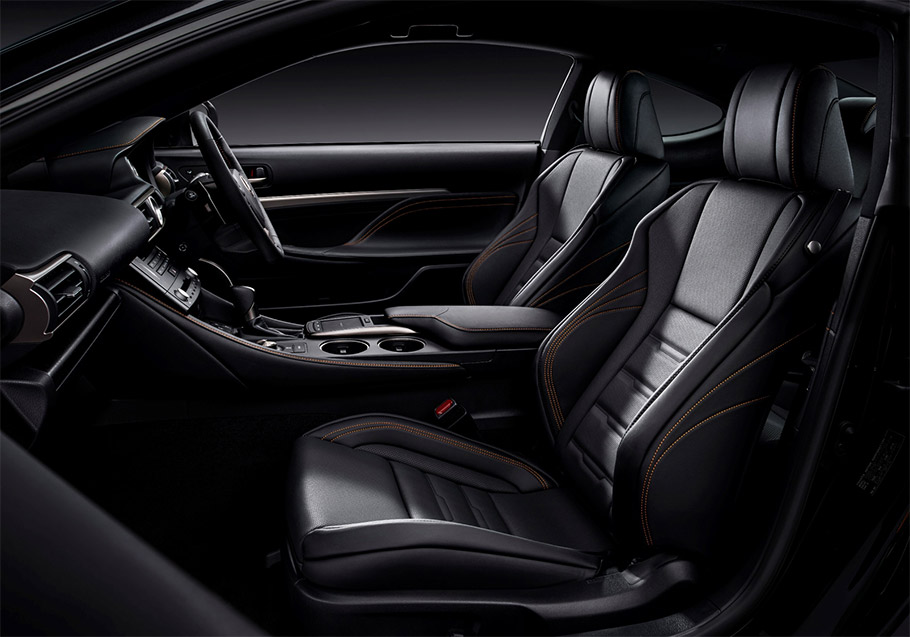 The inside has also deserved some special attention. First, the F Sport offers upholstered in fine black leather sporty seats and revised steering wheel, contrasted with an orange stitching. At first we were skeptical about this pattern, but once you get used to it, which happens fast, it becomes beautiful and stylish place.
SEE ALSO: Sexiness unleashed: McLaren Senna Carbon Edition to debut at Geneva Show
Driver and passengers will be happy to know that the cabin is geared with a 17-speaker Mark Levinson surround audio system, sunroof, Blind Spot Monitor and Rear Cross Traffic Alert. Neat. Furthermore, key utility features include reverse camera, Lexus Premium Navigation system with 10.3-inch multimedia display, Lexus Safety System Plus, auto-dimming rear-view mirror and numerous more goodies.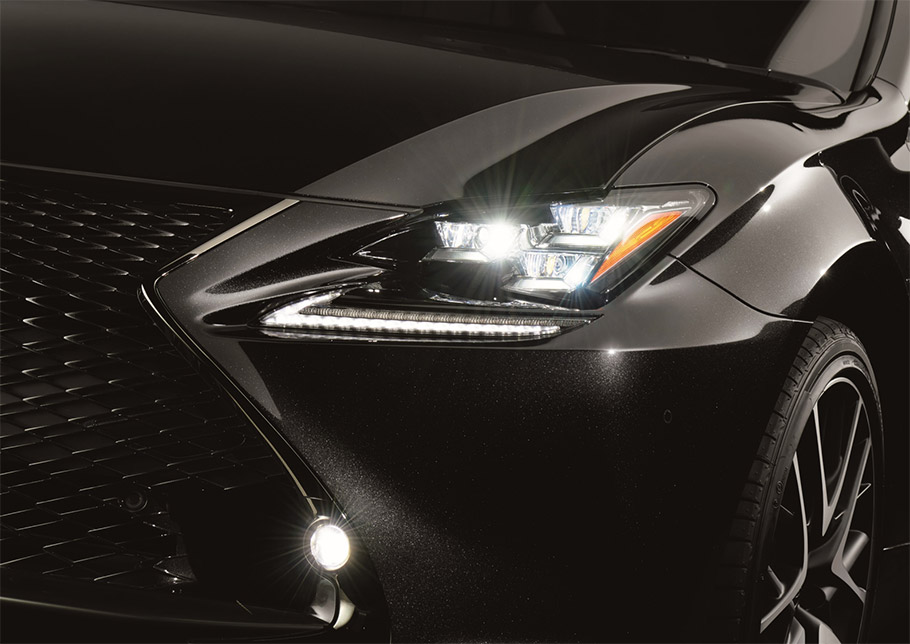 In terms of drivetrain system Lexus team hasn't disappointed us. F Sport Black Edition is geared with self-charging hybrid electric 2.5-liter petrol engine and a second pretty agile electric motor that adds a kick in the overall power output now measured at 220hp (164KW). This system is also an efficient one: although powerful its economy stays stable at 56.5mph and CO2 emissions of about 116g/km.
Source: Lexus