Lexus ES Teaser - Debut at NYIAS
So, this year's New York International Auto Show will become the venue of the descending sedans...from Japan. First there's the Nissan Altima with its dreary ad/teaser campaign. Then yesterday, Toyota announced their plans to reveal a "stunning" sedan. And now... Toyota tease another Sedan. Well, I'm saying Toyota, but I actually mean Lexus – It's the new, sixth generation of the ES.
There's not much to be said really. We are looking at a typical spindle grilled, LED laden thing. Lexus say that the new ES is bound to deliver a "new dynamic driving experience" yet, if they stick to the old 3.5 V6 Toyota engine used in the previous generation, that would be questionable. It's not a bad engine by any means but the aspect of "new" is what bothers us here. Luckily, rumor has it that now the sixth gen range may get a hybrid drivetrain. While, that makes us hardly excited, it is a glimmer of diversity.
The Lexus press conference will take place on Wednesday, April 4th at 11:20 a.m. EDT at the New York International Auto Show. Then, the Lexus ES will be all ours to look at. Until then we can carry on with our lives.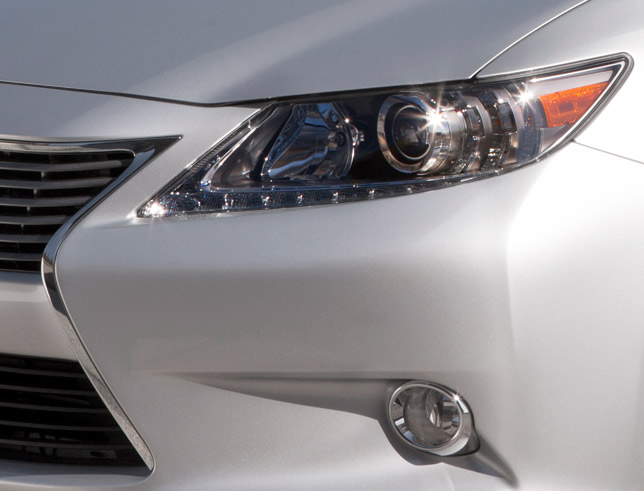 Source: Lexus