New Toyota Sedan Teased
Nissan won't be the only company that shows back ends as teasers for the New York International Auto Show. Here's something from Toyota as well. Supposedly it will be a "stunning" sedan that has been U.S.-designed. The global premiere will take place in the Galleria room within the Jacob Javits Center at 10:30 a.m. EDT on April 5, 2012.
Toyota are being quite quiet about it so we'll just have to guess. "Elegant yet athletic" they say. Well, this sketch here does suggest the latter. Obviously, those wheel arches won't be that full in real life, or will they? Whichever the case, the teaser does seem to work. We are deeply interested now of what this might be. That further works for the argument that one doesn't need silly 8-second videos that show passing florescent lights over something, in order to inspire curiosity.
On the day of the reveal a live-streaming video chat with the designers is being scheduled. The public and the media can forward direct inquiries about this sedan via Facebook or Twitter.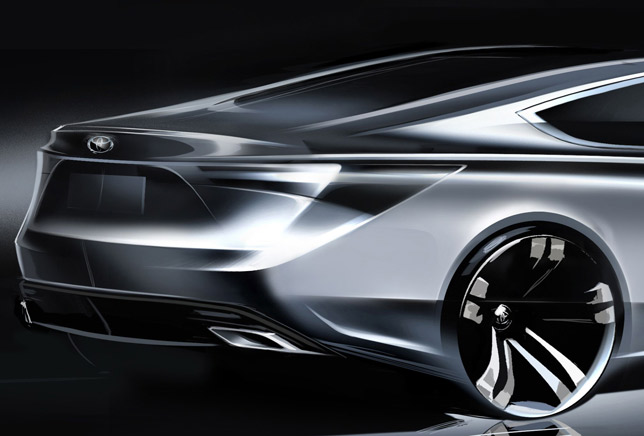 Source: Toyota