Lexus is Introducing New Visibility Technology to the NX Range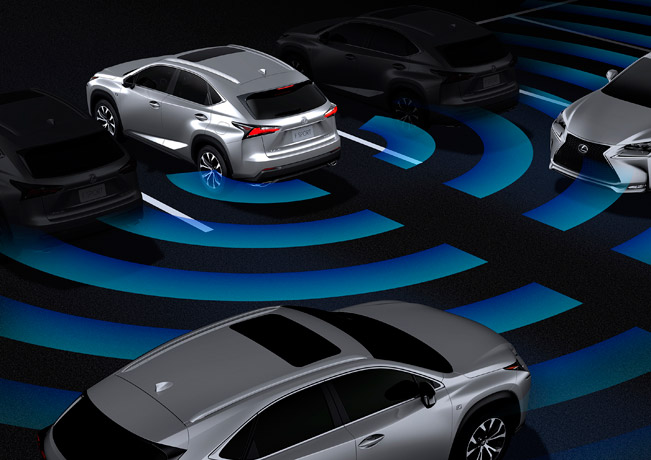 Lexus is going to roll out new visibility technology called Rear Cross Traffic alert. It will be featured in its range of sedans and SUVs. The first models to have the innovation are the soon-to-be-launched Lexus NX and RC Lines. In addition, the existing IS, ES, GS and LS, which currently include an optional blind spot monitoring, will also receive Rear Cross Traffic Alert technology before the end of 2014.
The addition of the innovative specification reaffirms company's commitment to safety. Lexus already has as a standard the reverse camera across its entire model range. This means that the Rear Cross Traffic Alert and blind spot monitoring will only strengthens brand's stance on safety.
When it will be launched, the brand new Lexus NX will feature 360-degree panoramic view monitor. This technology enables drivers to conduct a visual 'sweep' of the vehicle's exterior prior to driving away to ensure the vehicle is clear of obstructions.
By far, the luxury automaker has disclosed that it is to introduce two NX derivatives - the NX 200t and the NX 300h. The first one is equipped with a turbocharged 2.0-liter four-cylinder gasoline engine while the NX 300h is a hybrid model.
NX 200t will be powered by thr 2.0-liter gasoline engine, which produces 235 hp (173 kW) at 5600 rpm with 350 Nm (258 lb.-ft.) of torque from 1650 – 4000 rpm. NX 300h is driven by the finely-tuned 2AR-FXE 2.5-liter gasoline engine working in conjunction with the electric drive motor. Both they produce 197 horsepower (145 kW) in total.
Source: Lexus