2015 Lexus NX 300h is Rich in New Technologies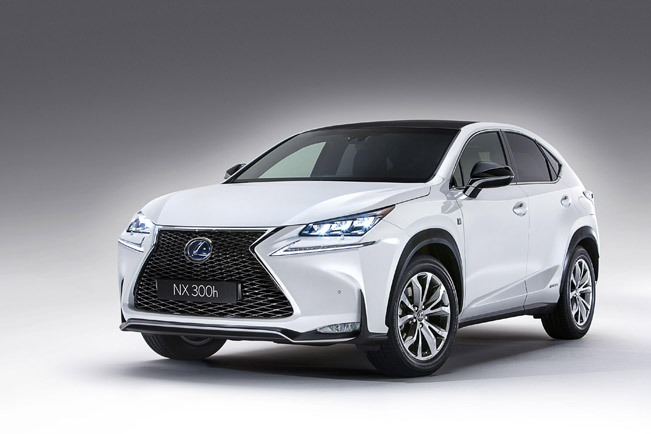 2015 Lexus NX 300h is rich in new technologies for driver information, control and on-board entertainment. The new SUV features the first Lexus use of a wireless phone charging tray, G-Monitor and 360-degree Panoramic View system. In addition, another first is the in-car use of ClariFi technology which enhances the music reproduction from compressed digital files. ClariFi also features Mark Levinson Premium Surround Sound system. The new technology features will defintely make life on board easier, better informed and more enjoyable. NX 300h has a full hybrid powertrain and includes advanced safety and handling systems.
The passengers in the crossover can recharge their smartphones by placing them in a special charging tray located handily between the front seats. And there is no need for a cable connection. The tray comes as a standard with the F Sport and Premier models and is an option in the NX 300h Luxury.
Panoramic View Monitor is a no-cost-option on the NX 300h Premier, thus giving the drivers better reassurance, especially when moving in confined spaces, on or off-road, at speeds up to 12mph (20km/h). An ECU positioned behind the C-pillar monitors input from four interconnected cameras located on the door mirrors, front grille and rear trim.
Then, it processes the images and relays them to the audio and navigation display monitor in a range of seven sequences. The display allows the driver to see the obstacles that would remain concealed in blind spots.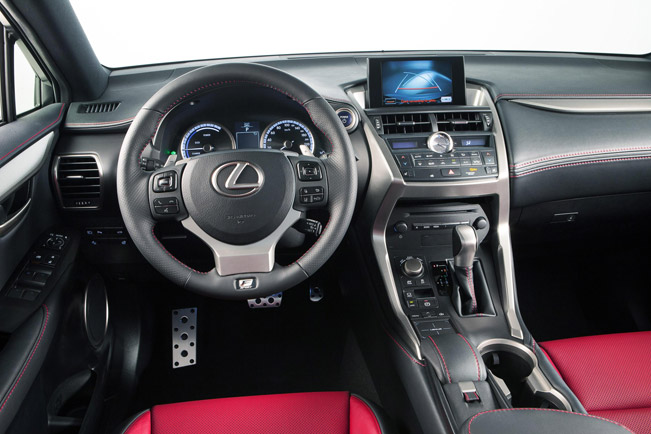 This technology works together with the parking assist system and Rear Cross Traffic Alert. It finds obstacles coming from either side in the driver's blind spot when reversing out of a parking space.
The next technology is the Remote Touch Interface touchpad on the centre console. It includes features such as the climate control, audio and navigation. NX 300h F Sport is fitted with Lexus's first G-force sensors, called the G-Monitor. It sends live data to the multi-information display.
At last, 2015 Lexus NX 300h Premier is also equipped as a standard with Mark Levinson Premium Surround System with Clari-fi. The 14-speaker Premium Surround Sound System is the first in-car package to uutilize the Clari-fi. The latter reproduces sound from digital sources, enhancing the quality of music sourced from compressed digital files. The Mark Levinson system package includes a 12-channel Class D amplifier and new Unity technology that places 9cm speakers at each end of the instrument panel.
Source: Lexus