2014 Lexus IS Shows Brilliance And Style In Two New Ads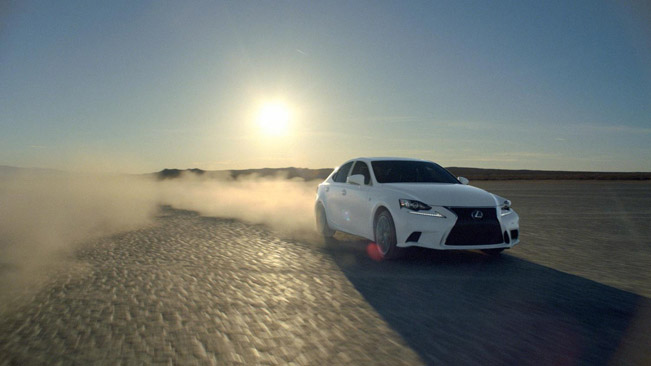 The brand new 2014 Lexus IS Sport Sedan is having an exclusive launch via two new television spots. They are stylish and visually designed to be nothing less but provocative. The IS is going to be available in showrooms next month, is the latest vehicle in the Lexus lineup and it embodies company's commitment to bold and dynamic design.
To be more precise, this is the third-generation IS and it comes offering bold new styling and dynamic driving characteristics. This is exactly what the TV spots capture and even more, they challenge the customers with 'It's Your Move' appeal.
The two new general market spots are created by Team One agency and include everything that makes more purposeful statement: music, fashion, and contrasting colors. The emotions in the two ads are entirely different as they preview the serious yet playful faces of the IS.
In the first advertisement named "Crowd" the bold and distinctive white IS F SPORT is revealed. In it this particular Lexus model heads to the open desert, the antithesis of the crowd, where it gains complete freedom and independence reign. The aim of the commercial is to highlight that things designed to draw a crowd are good, but leaving the crowd behind is more rewarding.
The second spot is called "Color Shift" and it aims to show more fun and excitement to blend out than blend in. It dares the customers to exquisitely stand out and to be different. In it the cars become characters themselves and undoubtedly showcase the exquisite experience of driving the new IS.
"Crowd" and "Color Shift" are going to be officially aired during this year's U.S. Open Championship.
Source: Lexus