First Official Images Of 2014 Lexus IS Revealed!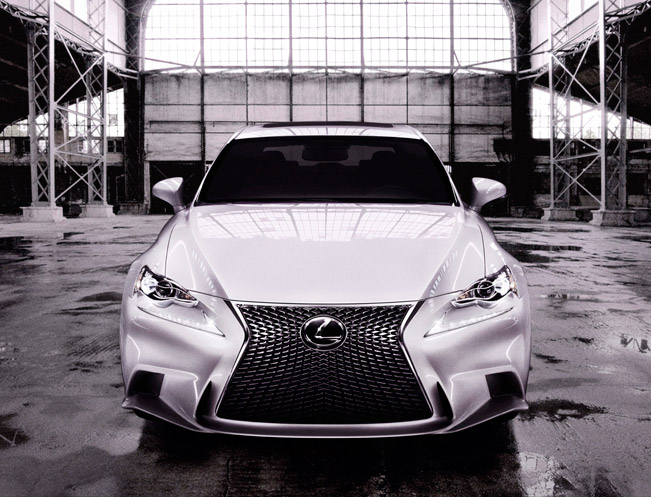 The awaited 2014 Lexus IS has just been officially revealed with exclusive new photos. They show its powerful and elegant exterior and interior styling, and a cabin that is more spacious. The images are being released before the official world's first appearance of the model at NAIAS on 15th of January.
The new Lexus model follows the design philosophy of the LF-CC Concept but displays its own interpretation of the spindle front grille arrangement. At first glance, the IS exudes power, elegance and a stronger brand identity.
Observed from one side, the vehicle shows the mass of the cabin concentrated towards the rear, with a rising line flowing from the blower body into the rear lamp clusters, adding more elegance and dynamism.
The headlamp cluster design is also something new and it includes Lexus's signature L-shaped daytime running lights that are presented independently below.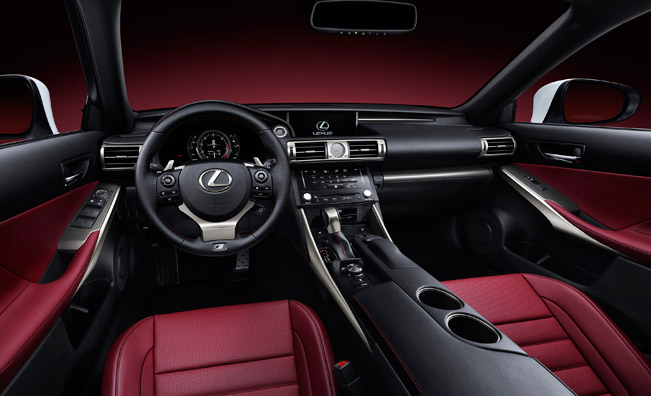 Next, the interior of the car's cabin has clean and elegant design, which leaves the feeling of luxury. The model now has a longer wheelbase which delivers more comfort and offers greater luggage capacity.
In particular, the thinner front seat design and the extended wheelbase ensure that there is more knee-room and access in the rear. The new rear seats also have a 60:40 split-folding function. In addition
Furthermore, the driver's seat also has a new design and offers more comfortability and better lateral support. The seat hip point and the angle of the new steering wheel are lower, and the steering wheel's reach adjustment has been increased, giving a more sporting driving position.
As you can see from the images, the materials used in the cabin are high-quality and they are complemented by advances in HMI technology and the introduction of a high-quality analogue clock. The centre console controls include electrostatic switches that need just a finger touch to adjust the air conditioning temperature.
The new 2014 Lexus IS F Sport models can be immediately recognized because of the special design of their grille and front bumper. The "waistline" of the spindle-shaped grille is set higher compared to standard models, thus creating a larger lower grille that can draw in the greater volume of cooling air needed for sportier driving.
What is more here is that there is also included exclusive seat design which provides extra support for the driver. The seats are made using an integrated foaming method that ensures there are no gaps between the upholstery and the filling, giving both excellent comfort and great lateral holding.
Source: Lexus