Lexus LS TMG - 650HP and 710Nm [video]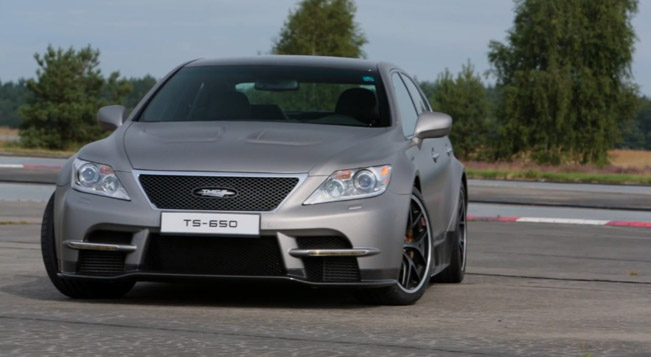 Lexus has published an interesting video showing their super powerful LS TMG 650. The car is prepared by Toyota Motorsport GmbH (TMG).
Lexus LS TMG 650 was built to present how TMG's Formula One technology can benefit road-going models.
The power is coming from a 5.0 liter twin-turbo V8 with 650HP (478 kW) and 710Nm (524 lb-ft) of torque. 0-100 km/h in 4.2 seconds and a top speed of 320 km/h (199 mph).
"There's no concrete plan for this car to go into any kind of production" commented Alastair Moffitt.
Source: Lexus