Lexus To Reveal The New NX Crossover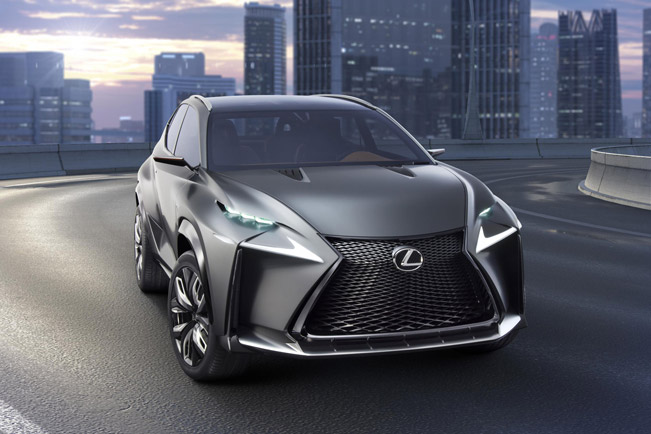 Remember when last year Lexus revealed the LF-NX Compact Crossover at the 2013 Frankfurt Motor Show? Now, the company is surprising us with the great news that the car will go in production and will carry the name Lexus NX.
The NX Crossover will make a 2014 Beijing Motor Show debut in April, and will also make an entry to the growing segment of premium mid-size crossovers. It will be positioned below the RX in the Lexus product range. We are wondering whether there will be any differences between the concept and the production car.
LF-NX Compact Crossover Concept is the embodiment of city-compact premium crossovers. It is only 182.7 inches long and has a wheelbase of 106.3-inch. Its exterior is bold and offers more distinctive and sculpted styling, by offering a strong interpretation of the Lexus spindle grille.
The aggressive appearance is further reinforced by vehicle's wide front track, three diamond-shaped LED headlamps and independent Daytime Running Lights (DRL). LF-NX concept is equipped with a full hybrid powertrain, and we are probably to see it also in the production version. Precisely, the full hybrid drive system includes a 2.5-liter four-cylinder Atkinson cycle gas engine and a powerful electric motor.
Source: Lexus