Lexus showcases Black Line Edition models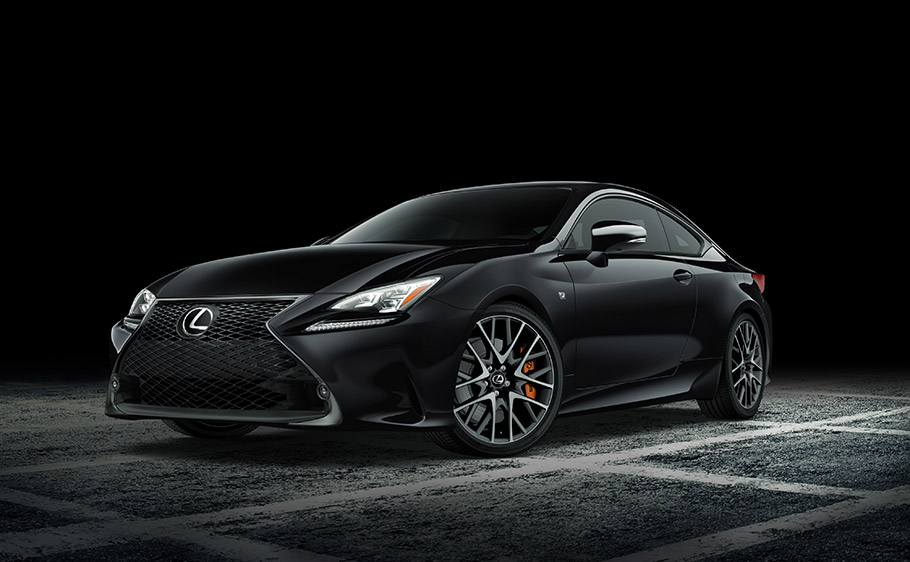 One of Lexus' most prominent lineup, the RC coupes has always pushed the boundaries as farther as possible. And to be honest, we have seen incredible Lexus machines from the past few years. And the best of all is that the prestigious brand continues to deliver such advanced technologies and new engineering solutions.
Such fresh new feature is the Black Line upgrade for RC 300 and 350 F SPORT models. It is an upgrade pack that bring both interior and exterior refinements. In terms of exterior, buyers get new matte black wheels, mated with orange or black brake calipers and numerous black chrome accents.
SEE ALSO: Mercedes-AMG GT R won a prestigious award! Details here!
The inside showcases sweet orange stitching that dominates the whole cabin and neat additional coloring for the dashboard, doors and additional places. There is also exclusive wood-trimmed steering wheel with distinctive shades that are especially made by Japanese calligraphy studio that has practiced the art for more than 200 years. Also, all Black Line vehicles are geared with Navigation + Mark Levinson Audio Package, Intuitive Parking Assist, Moonroof and new Triple Beam LED headlamps. How cool is that?
SEE ALSO: The six-wheeled Civil Carrier is here! Kahn Design is eager to present it!
Of course, all Black Line editions feature massive power output – the base RC 300 comes with 2.0-liter four cylinder turbocharged unit, while the rest of the lineup, RC 300 AWD, RC 350 and RC 350 AWD, feature a massive 3.5-liter V6 power unit.
Source: Lexus