Lotus Exige V6 Cup Racer Officially Launched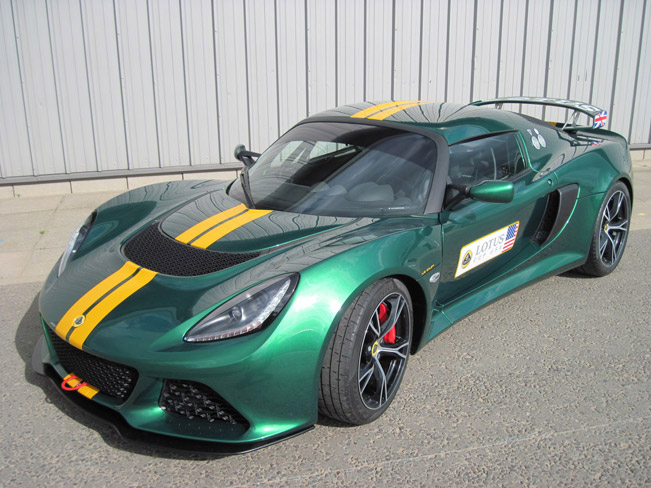 Lotus Exige V6 Cup Racer has been officially launched during this weekend's Lotus Festival at Brands Hatch. The new track-focused model is offered in two variants a Track Day version and a full-on Competition-spec car.
The top speed of this Lotus model hits 274km/h, and the acceleration here from 0 to 100 km/h is just 3.8 seconds. This astonishing performance is due to the 346 horsepower (255 kW) 3.5 litre supercharged V6 engine.
The Exige V6 Cup weighs 1080 kg, and comes with Lotus Dynamic Performance Management. This allows a switch of the engine and traction settings between Touring, Sport and Race.
In addition the racecar is equipped with Pirelli P-Zero Trofeo tyres; aerodynamically optimized front splitter, rear diffuser and wing; multi-adjustable suspension; and race-ready kit such as a heavy-duty roll cage, 4 or 6-point harnesses, isolator switches, FIA-approved fire extinguisher, tow eyes, removable steering wheel and HANS-compliant race seats.
The first cars will roll off the production line in December this year with an allocation of 20 examples through to March 2013. The price of the Track Day version starts at £62 995 and the one of the Competition-spec car starts at £74 995.
Source: Lotus