Lumma Design BMW M6
The BMW M6 is not yet fully out but Lumma Design cannot wait any longer. Here's a brief glimpse of what they intend on doing to it. Don't worry, no Mses have been hurt during the process. Their idea is, quite unsurprisingly, is to make the new BMW M6 "even more" sporty and appealing.
How are they going to that? With carbon fiber of course. What we can see here is a complete aerodynamic kit comprising of bumpers, side skirts and vents and everything. The wheel arches are now flaring with their full force, and the carbon fiber hood leaves a lasting impression and hopefully, it saves weight. From the diffuser at the back, sticks out a Lumma central double-pipe exhaust system. Multi-piece wheels provided from the company measure up to 12.5x21. That's a serious caliber.
On the inside, Lumma have made an effort as well. Once you step in, a mash up of leather, Alcantra and carbon fiber overwhelms you. Elegance plus Sportiness – it is a well known formula.
The BMW M6 with it's bi-tubro V8 engine and it's 412 kW of power go out on sale near the Fall. Lumma Design plan to bring out their own BMW M6 by the end of this year.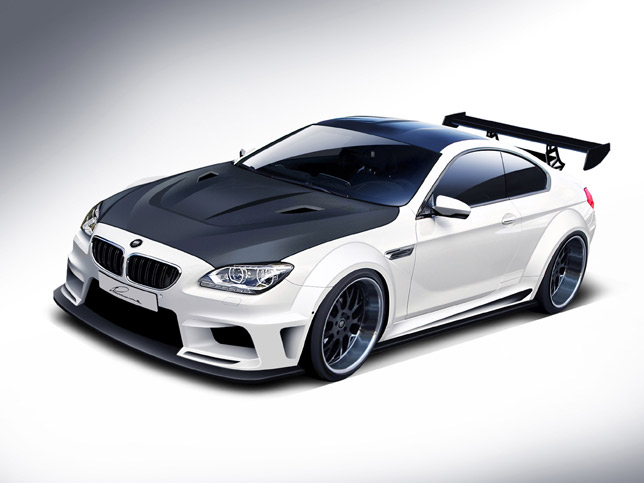 Source: Lumma Design