Manhart Racing BMW X4 F26 - 375HP and 740Nm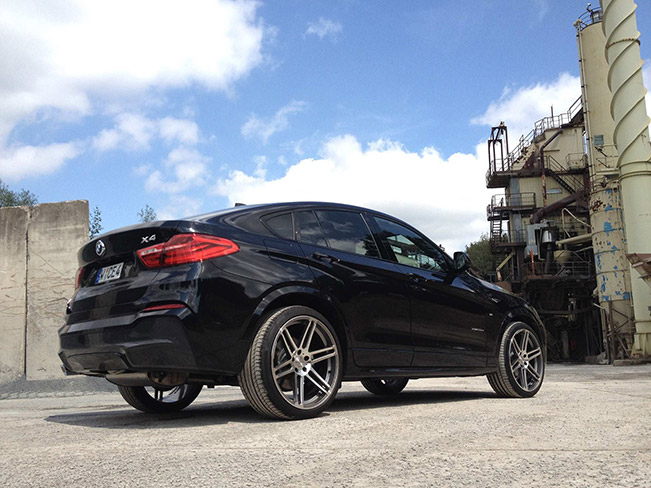 Manhart Racing has unveiled their tuning package for the all-new BMW X4 xDrive35d. The compact SAC (Sports Activity Coupe) comes with a significant power boost and improved stance.
The 3.0 liter twin-turbocharged diesel originally produces – 313HP (230 kW) and 630Nm (465 lb-ft) of torque. The performance package boosts the engine to 375HP (276 kW) and 740Nm (546 lb-ft) of torque, which is exactly the same torque like the three-turbocharged 3.0 liter diesel found in M50d models.
2014 BMW X4 xDrive35d does 0-100 km/h in 5.2 seconds, so the new time will be around 4.9 seconds and a top speed of 250 km/h (155 mph). However, Manhart didn't release any official performance data.
The ride height is lowered thanks to a set of sport springs and the stance is further improved by huge Concave One 21" wheels finished in silver or black.
BMW has recently announced the new X4, which is available only with diesel engines - xDrive20d; xDrive30d and xDrive35d. The entry-level model is available from £36,590 OTR. The all-new 2014 X4 combines all unique features of the BMW X family with the stylish elegance of a classical coupe. For now the only rival of the model is the recently unveiled Porsche Macan.
Source: Manhart Racing