Manhart Racing MH5 S-Biturbo - 633HP and 730Nm
Manhart Racing has presented the brutal Manhart Racing MH5 S-Biturbo based on BMW M5 F10.
The engine is a 4.4 liter Bi-turbo V8 delivering 633HP (466 kW) and 780Nm (575 lb-ft) on Stage I – an increase of 73HP and 100Nm.
The Stage two will be presented later as well as the Stage III, which will produce 670HP (493 kW) and 735HP (541 kW), respectively.
This will require additional modifications on the turbochargers, downpipes and the exhaust-gas system. For a powerful V8 sound and a general power boost, Manhart Racing has built a self-made flap-controlled sports-exhaust-gas system made of high-grade steel with four diagonally placed 90 mm exhaust pipe-ends, 200-cellsports catalytic converters and downpipes.
An MHR Club sport coilover kit that is individually adjustable in the traction and compression phase guarantees an optimized driving behavior. It offers lowering of 35/30mm front/rear.
The ride rolls self-made MHR Classical Wheel set in the dimension 9.0J x 21" inch with tires of size 255/30R21 and the rear wheels are 10.5J x 21" with tires of size 295/25R21.
The MHR Classical Wheel set, MHR Club sport coilover kit as well as the sports exhaust-gas system with flap control will be available as from mid-April while the first performance stage of the V8-Biturbo will be available as from the end of April.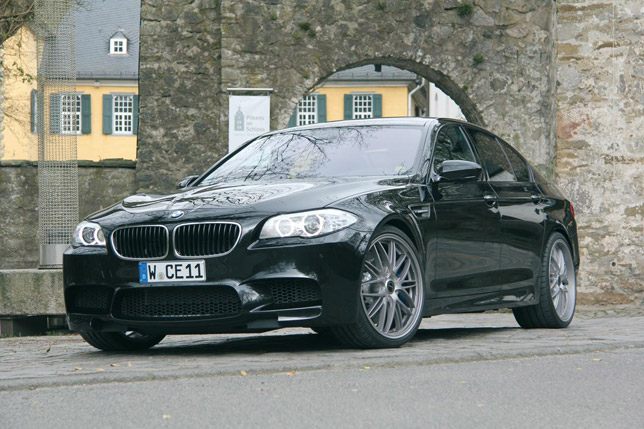 Source: Manhart