Passion unleashed: McLaren 570GT by MSO Concept is here to dominate our hearts!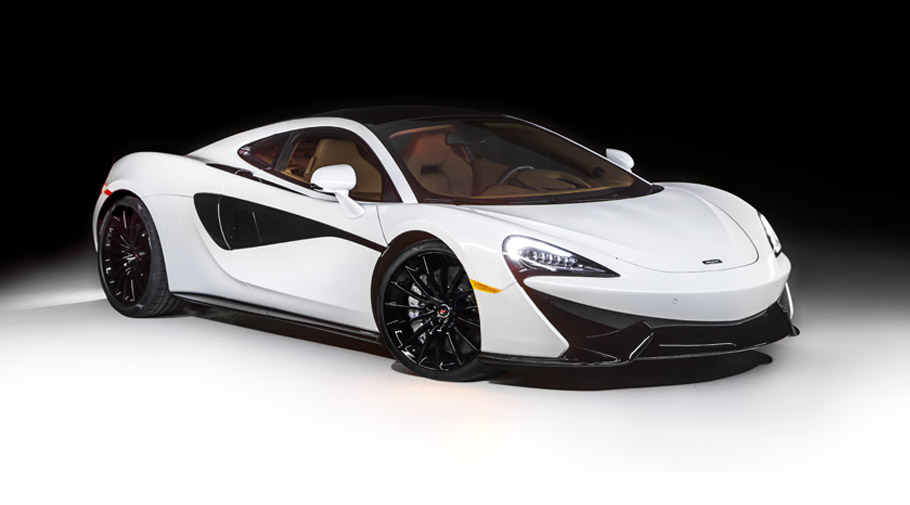 McLaren Automotive revealed details for the new McLaren 570GT by MSO Concept. The announcement, as you might already know, has been made a bit ahead of the 18th fairway of Pebble Beach golf course at the Pebble Beach Concours d'Elegance.
What this sweetheart accentuates on is the aural experience both for the driver and onlookers, thanks to the new MSO Exhaust system. Created from titanium and lighter stainless steel, the MSO Exhaust delivers richer and more defined tone, along with some neat visuals as golden titanium nitride tint that changes color to blue/purple as the whole system heats up. Cool.
And as we talk about colors and visuals, the McLaren 570GT by MSO Concept comes in neat Elite 'Pearl White', combined with MSO Piano Black pack that brings deep glossy finish to the wheels, side skirts, front and rear door inserts and other details.
Also exclusive for this particular vehicle is the Electro-Chromic Roof. What it does is to take the standard-fit glass roof with UV-protective interlayer and adds electro-chromic interlayer (you don't say!). And by using touch-sensitive headlining, the Electro-Chromic Roof can be tweaked in five ways, depending on the desire of driver and passengers.
Interior styling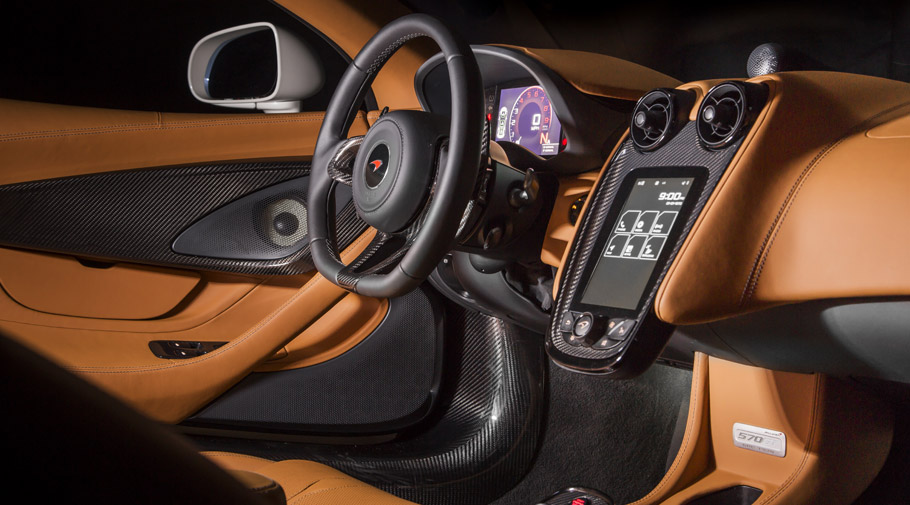 The cabin features a thing called 'By McLaren' luxury components in Saddle Tan with integrated 12-speaker Bowser and Wilkins Hi-Fi system. There are numerous carbon-fiber components, as well tons of rich gloss finishes onto numerous details. Sweet.
The heart of the beast
Of course, looks and comfort are nothing without a comprehensive drivetrain system, when it comes to sports car, right? And with no exception, this sweetie is doing just fine, as it comes to power and performance.
The 570GT is geared with McLaren-developed 3.8-liter twin-turbo V8 M838TE engine, producing a total of 570hp (425kW) and 600Nm of torque. This massive power is controlled by a seven-speed seamless-shift gearbox that further offers a choice of three driving modes: Normal, Sport and Track, also known as Fast, Super Fast, Super-Mega Fast.
SEE ALSO: McLaren P1 GTR Design Concept with European Debut
And by Fast we mean really fast: this sweetie finishes the 0-100km/h (62mph) sprint in mere 3.4 seconds, the 0-200km/h (124mph) in 9.8 seconds and has a top speed of 328km/h (204mph).
Final words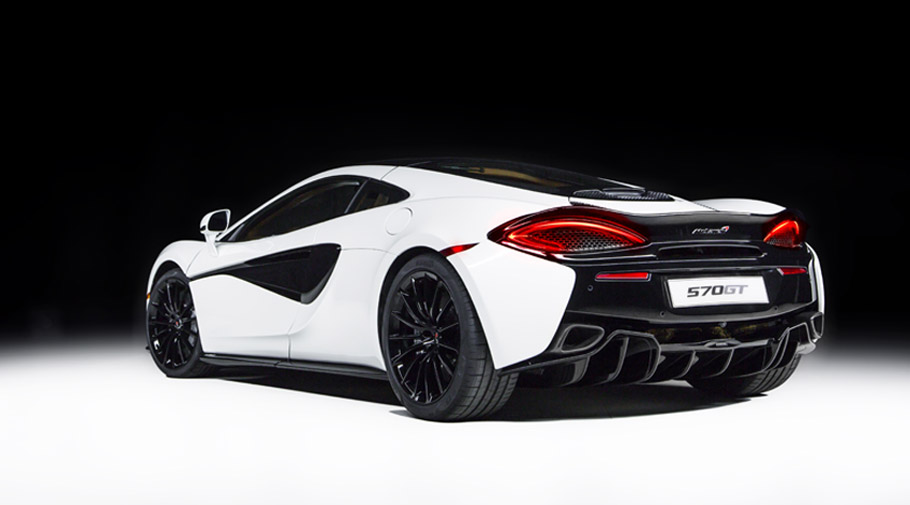 Neat design, powerful drivetrain system and tons of luxurious components: a McLaren well-built. Good job!
Source: McLaren Automotive